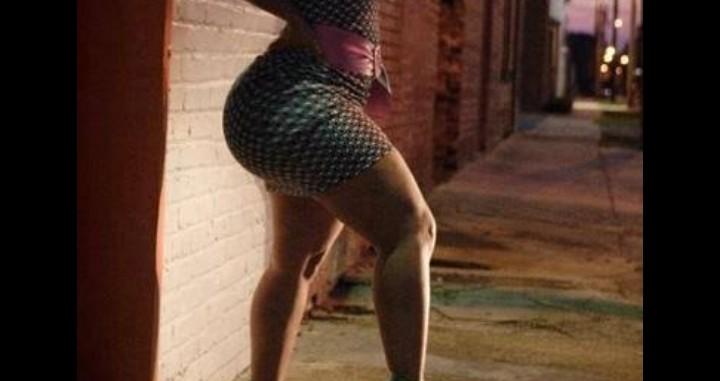 23Yr Old Lady, Destiny Benjamin Dies 4 Days After butt enlargement In Lagos
Destiny Benjamin, 23, was found dead four days after undergoing butt enlargement at Cynosure Aesthetic Plastic Surgery in Lagos.
Since her death, the viral footage of the treatment has been all over social media.
Dr. Ogbe Omoruyi, the owner of Cynosure Aesthetic Plastic Surgery, confirmed the news and denied that the lady died in the hospital during the surgery.
According to Omoruyi, the deceased had the surgery on March 8, and had complained of respiratory difficulties before being taken to the Genesis Specialists Hospital in Ikeja, Lagos, where she died.
Omoruyi, a plastic surgeon, stated that the dead was 23 years old, not 20.
"She is a 23 years old girl according to what she wrote on documents. She had a surgery and after that she was fine, her surgery went well.

"I can show you in our case note to show that everything was fine.

"However, after days she was having difficulty breathing. We placed her on oxygen and she was stabilised before we referred her to an intensive care unit, which is 10 minutes away from our facility.

"Unfortunately, as we all know, surgery has its own risk, and if you ask any professional doctor or surgeon, who knows about life consumptions and tractions, it is very easy to think that she could have fat embolism or clot embolism, but she had difficulty breathing.

"A very important investigation was done. It is called CT Pulmonary Angiogram. This can detect any clot that is present within the pulmonary system.

"The test was done in the facility where she was referred to. When I was informed and showed the results, it was said that she didn't have an embolism.

"Her cousin, Sunset, was with her after her surgery. They went around because they were together. She came here to see her and they took pictures together, moving around the clinic compound two days later.

"This is to let you know that she was fine after the surgery.

"However or unfortunately, an autopsy hasn't been done; I don't know if the family is going to consent to that" Omoruyi said.
In contrast to social media reports that the medical clinic had five deaths in a year, Ogbe stated the clinic had only two deaths, which occurred in 2018 and 2021.
"This can be verified with the Local Government because all local governments have primary health centres where practitioners give reports on the death toll.
"So, we have only two recorded deaths."
Attempts to obtain a response from Genesis Specialist Hospital, however, were futile.
When approached, Lagos Police Command spokesman SP Benjamin Hundeyin said:
"To the best of my knowledge, I am not aware of the incident.
"The family of the deceased have not reported to the police authorities."
Read also :He died while we were having s3x Lady recounts in tears ( Video)