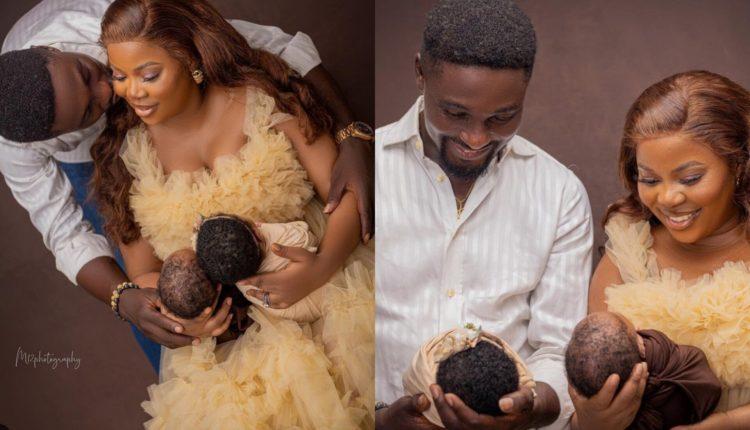 Actor Adeniyi Johnson in awe as friend gives free visa application to his twins
Actor Adeniyi Johnson and his wife Seyi Edun, are in awe of the amount of gifts they have gotten since the arrival of their twins.
The actor has expressed his gratitude for the enormous gift his close friend gave to his new twins.
Adeniyi Johnson posted on his Instagram page that his twins have received free visa applications.
Praying for his friend, he wrote,
"This one loud o…
Climaxxxx!!!! Free visa application for the twins!! Ahhh I am coming back".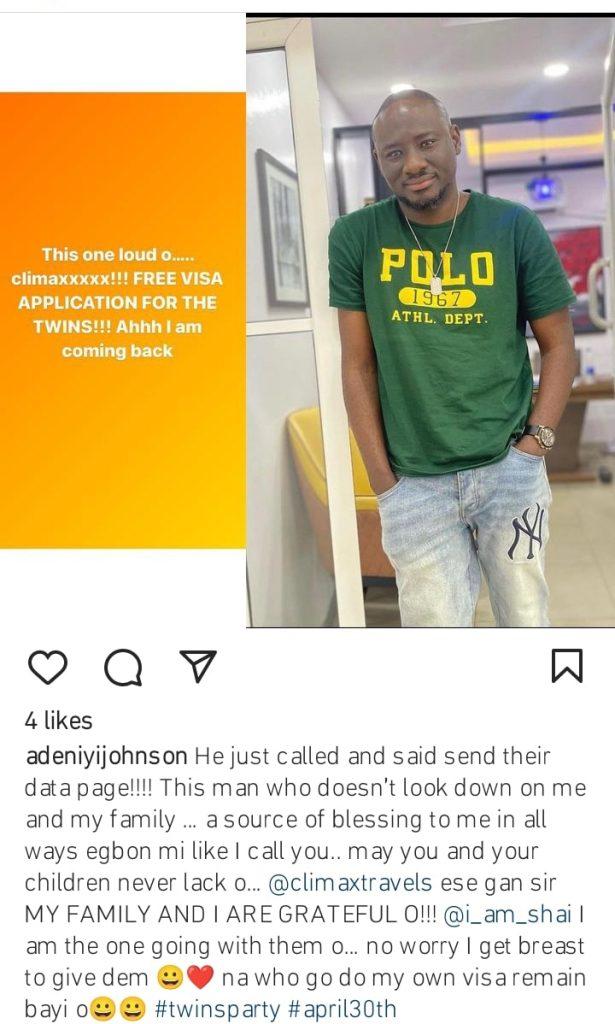 Read also : "Thank You Lord, For This New Life" Celebrity Couple, Seyi Edun And Adeniyi Johnson Grateful As They Shows Off Their 41 Days old twins After Their Birth (Photos)