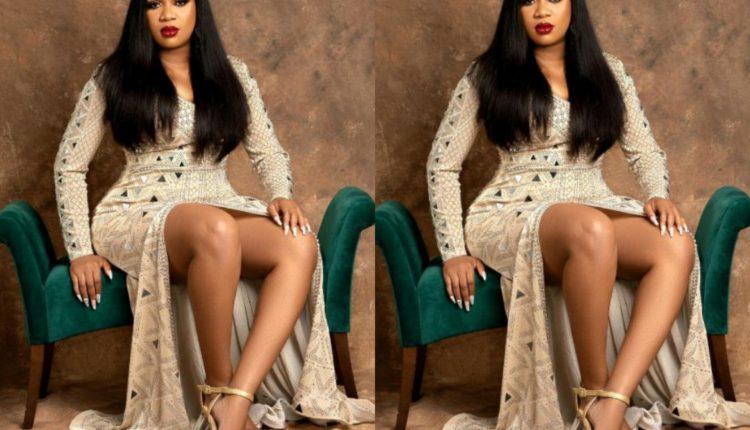 "All I attract are talking stages" Sandra Iheuwa hints on break-up with boyfriend
The ex-wife of Steve Thompson, Sandra Iheuwa, has hinted the public of the break-up with her boyfriend, Richie Marvin Chieme Akuba better known as Morachi.
The mother of four has taken to her social media to lament over how she only attracts the talking stage kind of relationships.
Although she didn't point out what exactly she was referring to, many figured out she might av broken up with her boyfriend.
In her post she asked God if she was a customer care representative for only attracting talking – stage kinda relationship.
"All I attract are talking stages. Lord, if I'm a customer care representative, let me know.
Please Lord let us know" She wrote.
Her post has got a lot of people talking, many believe she was dropping a hint on her broken relationship.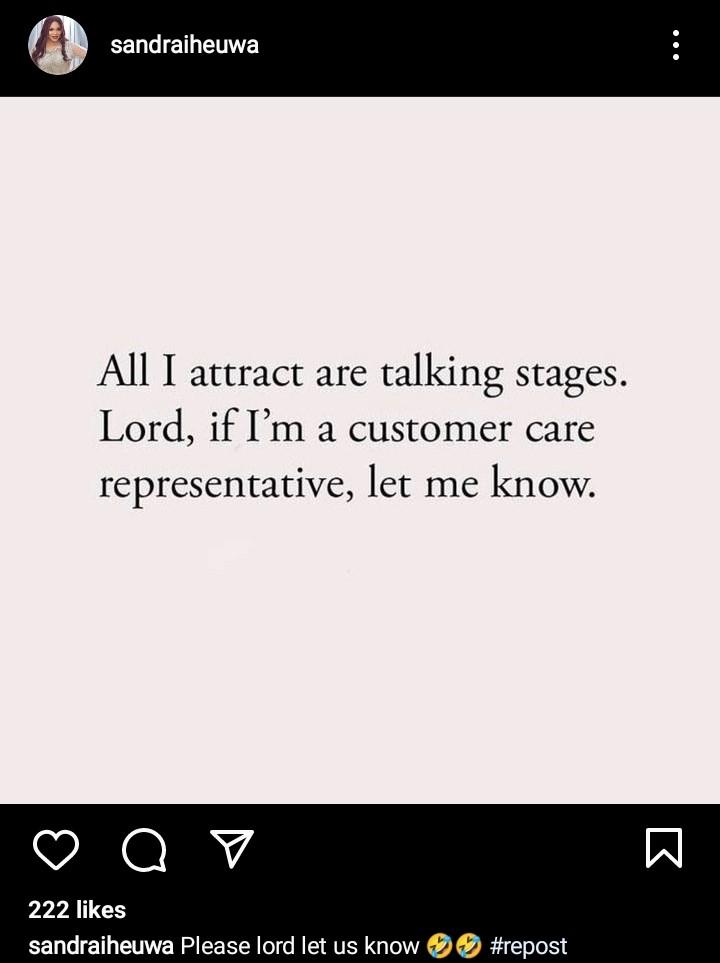 Read also:Uju Okoli dragged for posing 'indecently' with Frederick Leonard