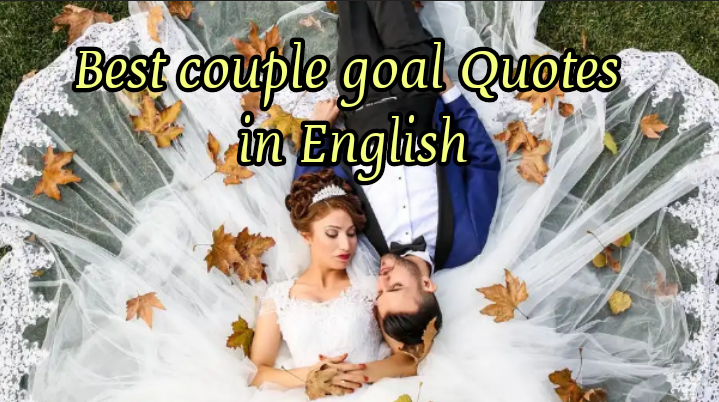 Best Couple Goal Quotes In English
Couple Goal Quotes In English
Best Couple Goal Quotes In English -Every partner and couple has a story to tell to their partner that makes them feel unique and adorable. However, most couples don't tell these stories or express their emotions except on special occasions.
Whether you and your partner are celebrating your anniversary or not, you both should learn how to share couple quotes to help build a strong connection and bond. In this article, we will be sharing some couple goal quotes in English language.
What is the best quote for couples?
The best quote for couples are quotes that will make them feel happy, encourage and Charisse each other's some of the best quotes for couples include.
1. Love is a medicine which two cures people both the ones who give it and the ones who receive it.  
2. I can't do without you in my life, and I don't want to ever try it. 
3. The true definition of home to me is whenever I'm with you.
4. Two heads, one heart that is the definition of both of us. 
5 Any day I spend with you is the best day of my life.
Related post New Relationship Quotes, 20 New Relationship Quotes That Will Help Spice Up your Relationship
6. If I am a book then I want you to be with me until my last page.
7. "I look at every day with you as a gift." 
8. You are just perfect to me
9. To me you are worth melting for i like you very much just as you are.
10. If you mistakenly turned into a bird I will gladly turn into a bird too because I just want to be every were with you.
What are relationship goals quotes?
relationship goals quotes are quotes which are centered around positive communication and honesty. Examples of relationship goal Quote include;
 1. I want to be with you with my heart, even when we are not close to each other
2. I want to grow old with you till death sperate us.
3. I want to love you the way no one has loved you before you've never been loved before."
4. I promise to make you smile every day because that's the job i have been destined to do. 
5. Love doesn't make the world go around. Love is what makes the ride worthwhile.
Also Read What Couple Goal Quotes Are Funny  20 Best Funny Couple Quote
6. Sometimes we just need to fall apart to realize how much we both need to fall back together in place. 
7. Love is totally nonsensical. But we just have to keep doing it because that is the only way to enjoy true happiness. 
8. To get the full value of joy, you must have someone to share it with.
What are some good goals for couples?
For couples to enjoy their marriage, they must set certain goals for their relationship, this goals will enable them to work right and guild them to the bright side of their marriage/relationship. some examples of good goals for couples to set include
1. To practice calm communication :
Couples should learn how to practice calm and soft communication because a harsh communication habit can easily destroy a relationship/marriage
2. To fight the problem, not each other :
This is one of the important goals couples should set for themself, couple should learn how to solve certain problems together because it will be difficult for one person to do all the work by himself.
3. To be totally open and honest :
Honesty is one of the factors that helps to build a relationship if couples need growth and happiness in their relationship they should try to be honest at all times to their partners because being dishonest is another major factor that destroys a marriage/relationship.
4. To make time for fun :
Just as the saying goes all work without play makes Jack a dull boy, couples should try their best to always make out time for each other's no matter their workload.
This might interest you 21 Questions For New Relationship
5. To grow and build together :
This is one of the major reasons for being together as couples if you can't assist each other to grow then they are no need to be together. Couples should try their possible best to make. Intentional plans that will help each other grow, both financially, mentally and physically, etc.
   Best Couple Goal Quotes In English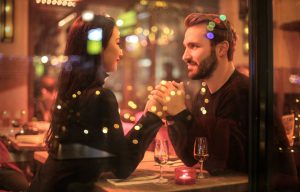 The following are so e of the best couple goal quotes in English language that you can share with your partner.
1. The truth is that everybody around is going to hurt you but all you need to do is just find the ones worth suffering for. 
2. I fell in love with the way you touch my body without your hands."
3. I am proud to say i have got a perfect heart and it is because you are inside.
4. The first time I set my eyes on you, my heart whispered, to me "that's the right one."
5. I know it is not going to be easy but am very sure that it's worth it.
6. My favorite place to be is inside your hug.
7. I can't just stop loving you because each day we meet brings new surprises that are all about you!
8. My love for you is both eternal and internal the aspect might change, but not the essence.
9. Ever since we met I have to learn to lose my pride your love 
10. Forgiveness is the oil of all relationships.