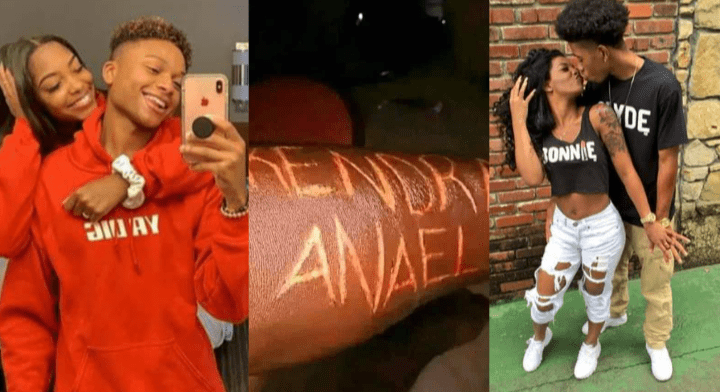 Breakfast loading, Netizens react as man uses Hot knife to Tattoo his girlfriend's name on his arm
A young man has gone viral on social media after using a Hot Kn!fe to Tattoo the name of his girlfriend's on his arm.
From the report shared online, the man made a Bold Tattoo on his arm written "KENDRA ANAEL" just to show how much he loves and cares for his woman.
On seeing his act, many Netizens suggested that he will later suffer if she ends the relationship with him because the Tattoo is everlasting.
See the post below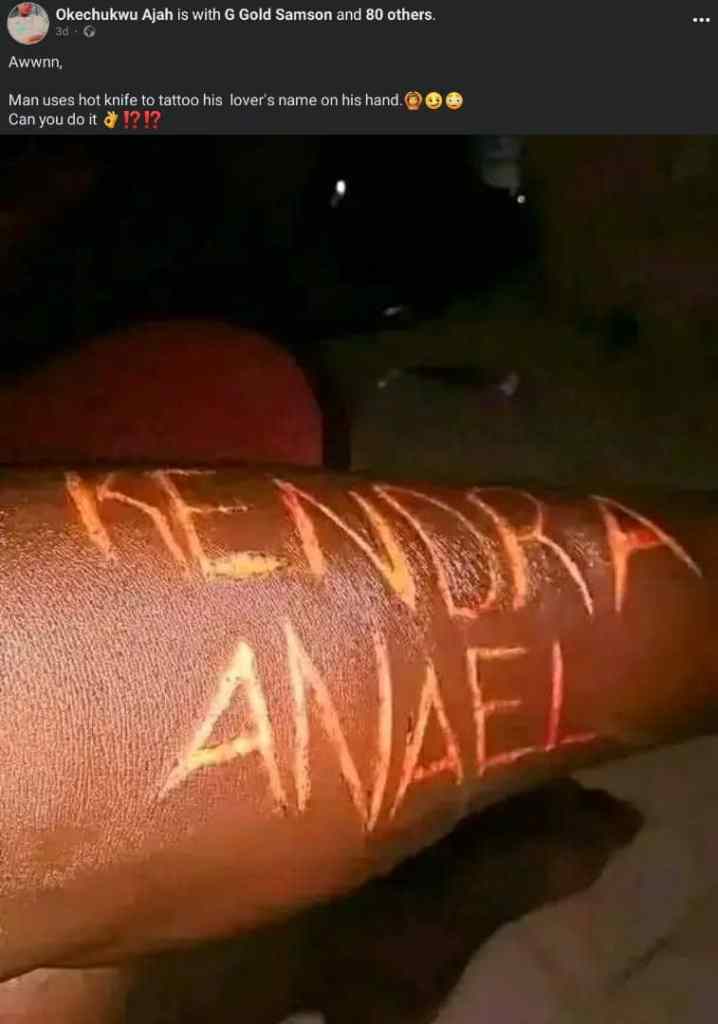 As he shared this online, social media users took to their comments section to share their reactions to the video.
See social media user's reaction
@LuckeeChriss; Hot knife 😭😭😭 person whey go still serve am hot breakfast
@skyibile; Just can't imagine the kinda pain my jiggy went through
@Jay_five_ said, "Ordinary razor blade outh… Mumu me nearly do…i see blade Omo i japa🤣".
@TheDamiPaul said, "Lover's name or where she allows him put it?💁🤷"
@manzkhal said, "He did the opposite… it will end in laughters 😂😂".
@jiggyblocc_ng said, "I've seen inspiration to go and do my own. I too love my babe. Na wise man him be".
@SuzAkwetey said, "Ok. The guy will be fine. I am concerned for the girl tho, cuz if she dare serve this dude breakfast, she might not live to tell it oo".
Also, read  
• So this is love Comedian Carter Efe girlfriend tattoos his name on her body, many reacts.
• This love game sweet oo Young man toasts girl in front of parents, her mum frowns while the father smiles.
• Frederick Leonard's wife Peggy Ovire exictedly Whine waist as she shares lovely moments from her holiday with her Husband