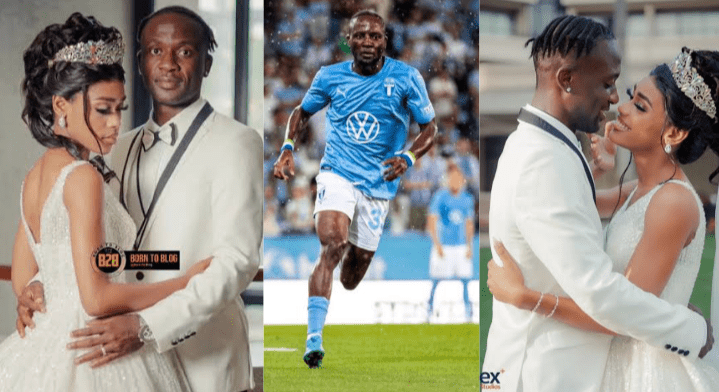 Congratulations, Professional Footballer Mohamed Buya reportedly missed his wedding to play football and sent his brother instead
Fc Malmo striker Mohamed Buya Turay has reportedly missed his wedding after the club requested that he should join their training squad earlier.
The 27-year-old Footballer was recently signed to the Swedish club this summer season after playing in the Chinese Super League for years.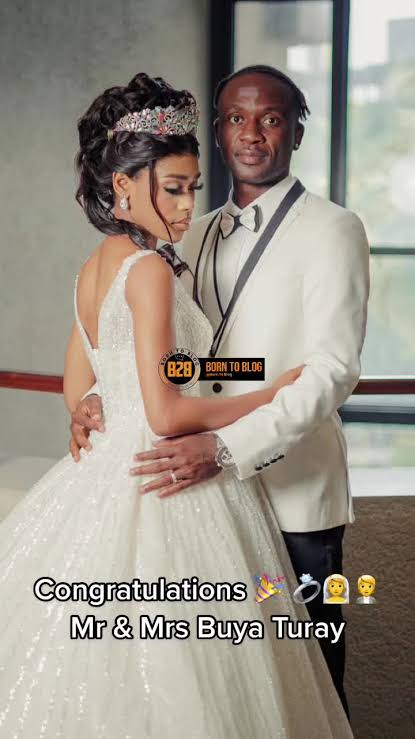 His transfer was announced by Fc Malmo on 22 July after but his wedding ceremony was July 21st in Sierra Leone. According to Mohamed Buya, the team wanted him to link up with his teammates sooner and because he wasn't able to be in two places at once, Turay had to get his brother to take his place for the wedding to his girlfriend Suad Baydoun.
Turay posted pictures of himself and his new wife on his social media channels and he confirmed that the photos were taken before his wedding. In his words, he stated
"We got married on July 21 in Sierra Leone," Turay told Afton Bladet.
But I wasn't there because Malmö asked me to come here earlier.
"We took the pictures in advance. So it looks like I was there but I wasn't. My brother had to represent me at the wedding itself.
"But I will try to get her to Sweden and Malmö now so she can be close to me. She will live here with me."
See Photos from his wedding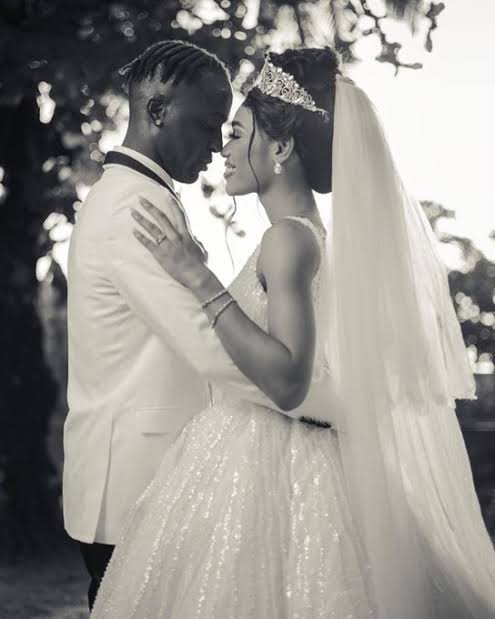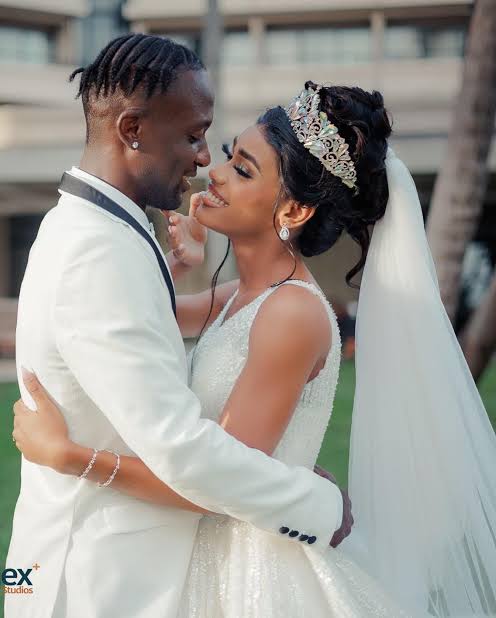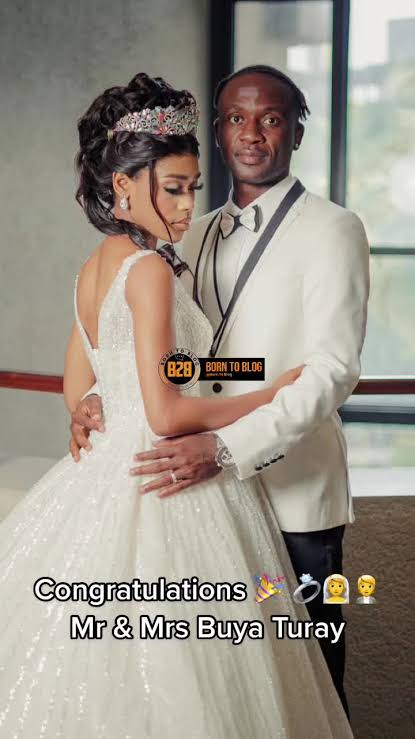 see social media users reaction to the post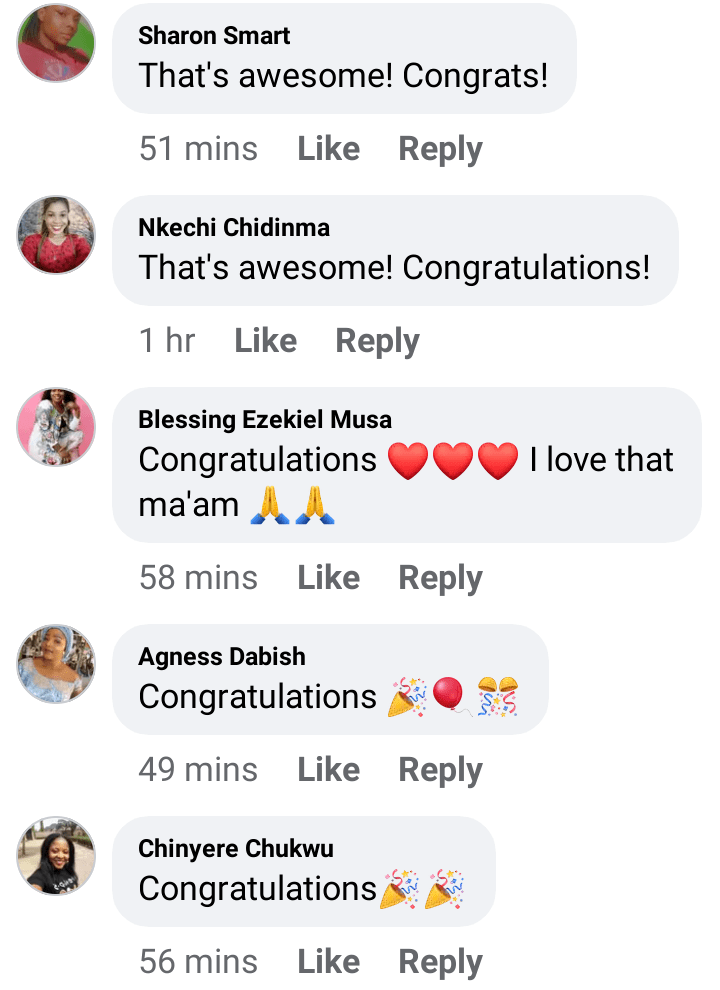 Also read 
• Your marriage is bless Netizens react as Frederick Leonard wins new Award few days after his wedding
• See lovely moment as Nollywood Actor Frederick Leonard and Peggy Ovire scatter dance floor at their wedding reception
• This love is massive, See as Nollywood Actors appear in style as they Grace Frederick Leonard and Peggy Ovire Wedding ceremony