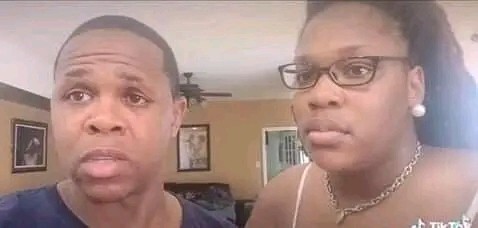 Couple married for 10 years with 2 kids in shock after finding out they are siblings (video)
An American couple who has been married for 10 years has revealed that they are actually blo0d siblings. The couple who are based in America made the shocking revelation in a viral TikTok video shared by @stzyathletemo, who described their discovery as crazy.
The husband who spoke on behalf of his wife stated that they got married in 2008 and had their first child in 2011.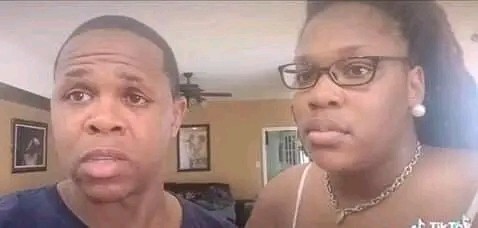 He added that in 2015, they delivered their second child and have been together for 13 years. unknown to them that they were siblings. Altho the man Never explained how they got to found out that they were siblings.
 See their discovery video
See Social media user's reactions to their revelation
Sagittarius43 said, "They look alike too".
MrsAJay said, "I don't believe it! He has comedy thru/out his TikTok! They've just been told so much they look alike so why not get views up 🤷🏾‍♀️I'm stickN w/that".
Dom_ said,
all the people who knew and didn't say anything they are the worst people that is so messed up 😔".
BeepBoopDUH said, "I think all the people saying they obviously look alike are suffering from an acute case of the medical disorder called Hindsight lol. I don't see it."
rubyvaughn519 said, "For some reason I don't believe just anything somebody says I gotta see proof of this".
 Also read
• No wonder you can't keep your marriage Netizens lambasted on Korra Obidi for eating fufu and soup with straw
• I don't think he loves me Woman divorces husband for always forgetting her birthday
• I can't Marry him now, young lady reveals why she rejected her baby daddy's marriage proposal after dating for 8 years