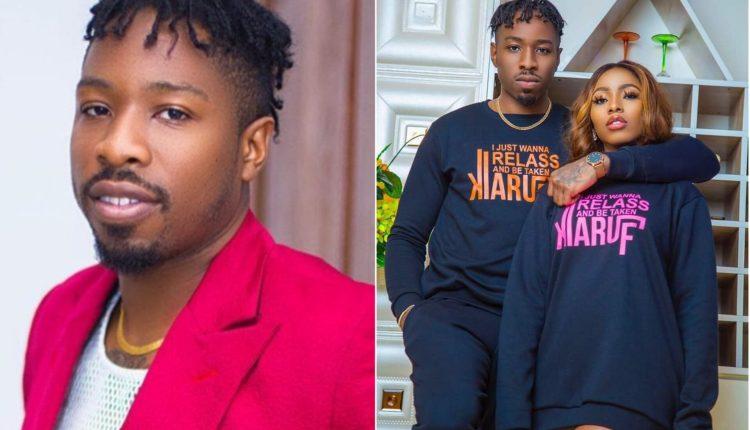 Different Men Told me They Slept With My Babe – BBNaija Ike makes shocking revelation
Big Brother Naija ex-housemate, Ike Onyema has made a shocking revelation on his experience while dating his ex-girlfriend.
The reality TV star claimed that many people told him that they had slept with his girlfriend more than once.
Ike disclosed this during an interview with The Honest Bunch podcast co-hosted by actor, Nedu.
He stated that one very big man had opened up to him about sleeping with his ex-girlfriend.
Ike recalled how he was shamed by the men his ex-girlfriend had slept with, especially with the fact that they even described how it all went down.
Ike said:
"People have told me they slept with my babe more than once. I have been up to like two guys, one was a chairman [bigwig], I can't touch him. I said, 'Daddy, don't worry. I hope you enjoyed it?'.
"They be like, 'You love her? You love when she does doggy?' [Laughs]. I will be like, 'Baba, she did that with you too?' And they will like, 'Ah! She bad o, no worry'."
Ike Onyema further stated that many people living in Lagos are dating the same people unknowingly.
"We all dey f*ck each other, we all dey date each other. No worry. I feel like this whole thing now, when it was business, some people will share it, some people won't share it. When it's relationship, some people will share it, some people won't share it.
"Again, back to Psychology, if that relationship is so important to you, maybe you won't share it the relationship on social media. Because if you share it, problems will come. If you are ready to struggle through those problems, then you will make it. If not, don't worry."
Read also : BBNaija Miracle overjoyed as he aced his Flight Instructor Airplane exam