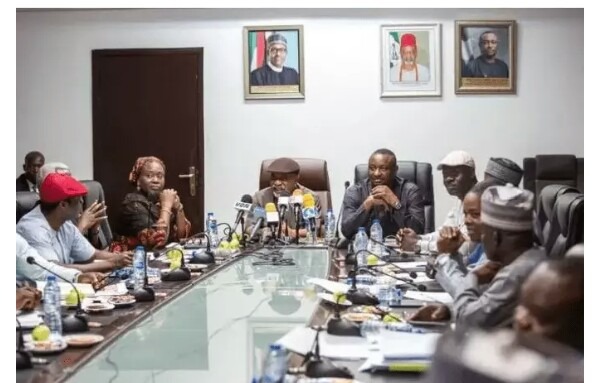 FG, Labour finally Agree on N30,000 Minimum Wage Implementation
FG, Labour finally Agree on N30,000 Minimum Wage Implementation
In what appears to be a relief to both the government and
organized labour, both parties have come to an agreement at last
on the issue of the implementation of the new minimum wage, a
battle which has been raging for quite a while now.
The discussion for the new minimum wage began in the second
half of Buhari's first tenure and spilled into his second term as the
implementation had been a bone of contention between the two
parties.
At the meeting on Thursday, the third of such this week, both
sides finally agreed on the percentage increase for grade levels
seven to 17.
The agreed terms are as follows:
COMES wage structure
Grade level seven= 23 percent, level 8=20 percent, level 9=19 percent, level 10 -14 = 16 percent, level 15-17=14 percent.
CONHES, CONRRISE, CONTISS, etc
Level 7= 22.2 percent
Level 8-14 = 16 percent
Level 15-17 = 10.5 percent
The meeting also increased the salaries of military and
paramilitary officers, but the percentages were kept confidential.
Announcing the agreement, the Minister of Labour for State,
Festus Keyamo made the announcement via his twitter account
saying, 'After some delicate negotiations (with both Ministers as
conciliators) Government & Labour have finally reached an
agreement on the consequential adjustments of other wages
following the implementation of the enhanced minimum wage of
N30,000. We are now working on the communique'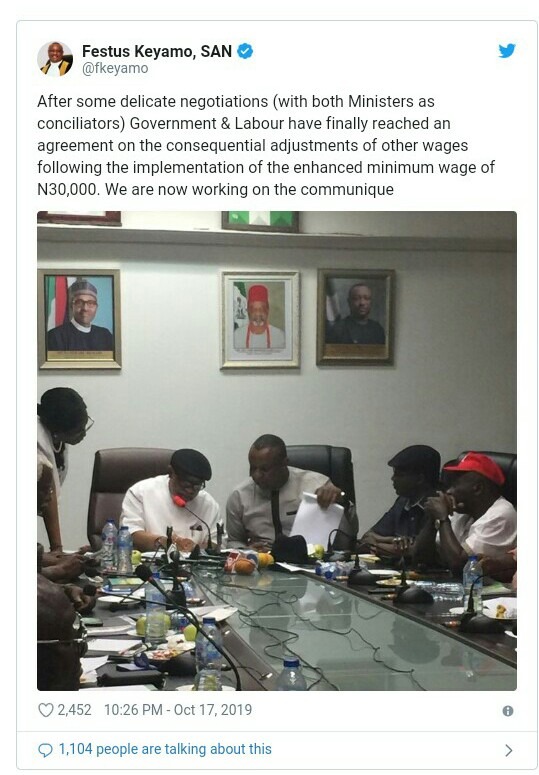 HOW TO MAKE TRAFFIC ON YOUTUBE USING FACEBOOK