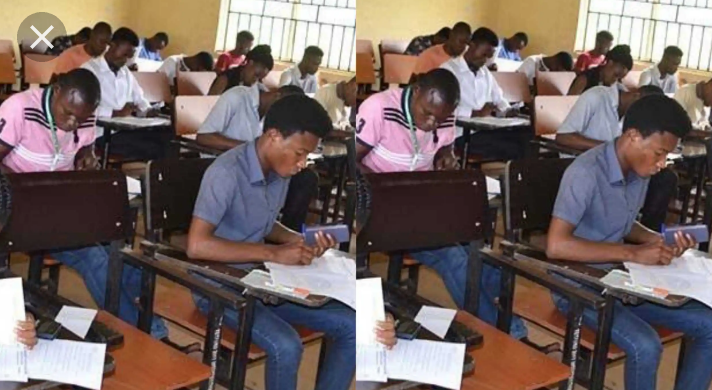 Final year student unable to graduate after being caught writing exam for his girlfriend who eventually married someone else
Final year student unable to graduate years after being caught writing exam for his girlfriend who eventually married someone else
A Nigerian man has shared a shocking story of how his friend's life took a nosedive after he helped his girlfriend seat for her exam at the university.
The guy said, his final year friend was caught in the exam hall by a lecturer that knew him, but because he knew him the lecturer decided not to expel him
So he made sure to fail him in two courses as punishment for his action, whereas his girlfriend graduated"
The person who shared the story on
---
Trending Reactions as groom's Side Chick brings their secret child as Wedding gift during offertory
---
tweeter said his friend got two extra years because of the paper the lecture cancel, and
His girlfriend who he helped to write the exam eventually went to NYSC, got married, and traveled to Seychelles for her honeymoon while her ex-boyfriend was still struggling to graduate from school
The tweet reads; "One of my university mate risked it all to write exam for his then gf, he was caught by a lecturer he was close to.
He was in his final yr & so the lecturer didn't want him expelled, the lecturer punished him by deliberately failing him in 2 of his own courses.
My guy couldn't pass the courses & had 2 extra yrs.
He was still in sch when the gf left for service.
He was still in that same sch when the gf told him that she was getting married.
He was still in the same sch, she got married & had her honeymoon in Seychelles.
What a sad story what do you have to say concerning this article share your opinion with us via the comments section.
Also Read "Sales Girl Eats Biscuits worth 4 Million Naira" from a supermarket in Ibadan. (Photo)
28year old lady becomes the first Black woman to earn a Ph.D. in Biochemistry at Florida international university.