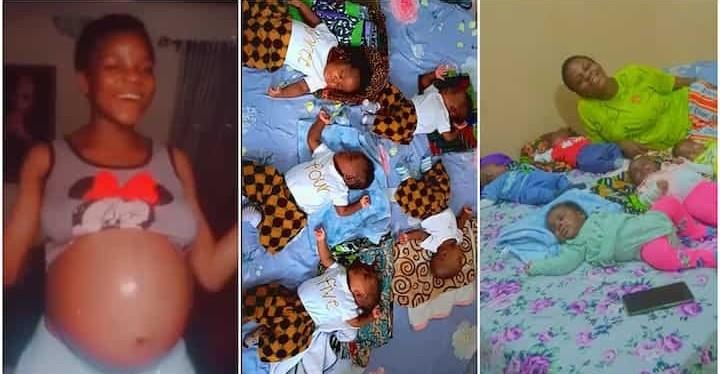 Final Year Student Who Gave Birth to Quintuplets Posts pictures of the Children
The faces of a Nigerian mother's quintuplets have been made public. The woman, Oluomachi Nwojo, uploaded a video to her TikTok account to showcase the kids.
After she gave birth to the children as a final-year student at the Michael Okpara University of Agriculture, Umudike, news spread widely in October 2022.
When it was revealed that she had given birth , the public gathered around her and the children.
Oluomachi stated in a recent video that she was not handed N5 million as had been rumored on social media.
She said that the state's first lady had given her and the kids N200,000 as a gift.
The mother stated that she still requires a lot of community assistance in raising the kids. They now reside in a rented apartment that her relatives are paying for, according to Oluomachi.
She did, however, appreciate the general public for their assistance in providing for the kids thus far.
Read also: My blessings start and end with my boys" Actress Regina Daniels celebrates mother's day