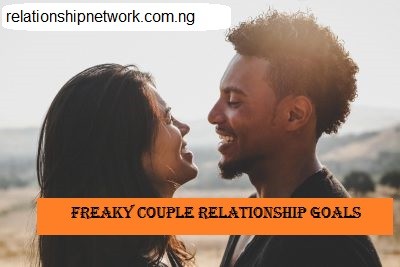 Freaky Couple Relationship Goals Quotes And memes
Freaky couple relationship goals
Freaky Relationship goals quotes are some lovely and romantic quotations you can share with your lover to make them happy and also show them how much you love and care for them. these quotes are an intercessor helping you to voice out how and what you feel toward your partner in just a few words without having to sit down, research, and draft out paragraphs to use. It speaks what is in your heart at that very moment making you get real.
Read also the meaning of freaky relationship goals
in this article, we will be sharing with you some freaky relationship quotes and memes so keep reading.
1. Freaky Relationship Quotes To Share With Your Lover
Quote for your lover you love so much, and you are scared of losing him or her
i. Bae the first time I saw you I was scared of coming close to you, When I came close to you I was scared of talking to you, when I talked to you, I was scared of kissing you, When I kissed you I was scared of telling you how much I love you, When I told you how much I loved you I was scared of making you mine and now that you are mine I am scared of losing you.
ii. Before you came into my life I was like a pen without ink, I was like an engine with fuel, I was a phone without a battery and a house without bulb filled with darkness and without form but the very day you stepped into my life you can as a shining light and took away those dark moments of my life being scared of letting you go because you are leaving means I will be returning to darkness
iii. I almost lost hope on love not until I found you, You took me out of the tunnel of pain and hate and show me the bright light of love please don stay with me and don't let me return to the darkness I once suffered from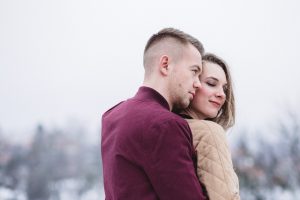 iv. Just as a tree can't survive without its root that is how I can't leave without you please don't leave me alone.
v.Babe I love you and that's all that matters to me please don't leave me alone
vi. I thought love was a scam but when I found you I knew love was real, I thought all men were chest but when I found met you, you proved me wrong you made me fall in love with you, and you show me the true meaning of love now an scared of losing you cause am not sure if I can survive without you please Bae don't leave me alone
2. Freaky Relationship Memes/Text Message To Send To your Lover When They Are Far From Home :
i. Time passes, Term changes, but the softness of my love for you will always remain the same be safe and come home soon
ii. When you are away from me, time goes very slowly a second seems like a minute, a minute feels like an hour and a few hours feel like a day, a day feels like a week, a week feels like a month, a month feels like a year I have waited long for you to return I can't wait to have you by my arm's
iii. If God gives me 24 hours to live I take 23 hours to love you and one hour to stare at your pictures please become back home soon I can't stop missing you
iv. Road has a speed limit, Bank has withdrawal limit exam has a time limit but my love for you has no limit….. I can't wait to see you at home again
v. I fell ill and the doctor kept treating me, but my body didn't respond to his medicine he got scared I was going to die, but I told him I know of a medicine that can cure me completely and that medicine is you can't wait to see you back home I love you dear
SEE ALSO: If you are a lady, you can check out  How to Make Your Boyfriend Happy: 10 Tips and Tricks
Funny Freaky Relationship Memes
i. Romeo died for Juliet, Jack died for rose, me dog bark I run for my life
ii. Two lovers plan to commit suicide the boy jumped first, and the girl closed her eyes & return saying love is blind
iii. I wrote your name in the sky but the wind blew it away, I wrote your name in the sand, but waves wash it away, Is like your names are too stubborn
iv. My heart problem has reached a critical stage and the doctor says there are only two options left either I see you or you see me
v. A dove was in love with a white rose
one faithful day this dove told the white rose how much he loves her the white rose told the dove she will only love when she turns red the dove slowly spread his blood on the white rose, and it turns red and fell in love but the dove is no more
One lesson to learn from today's blog post it is advisable to fall in love but Don't let love win over you and deceive you to take certain wrong decisions