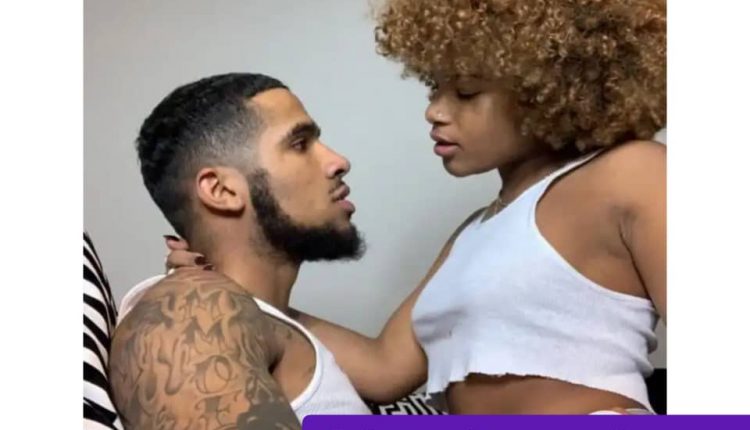 Top Freaky Relationship Goals
freaky couple relationship goals
For any relationship to be healthy and balanced both couples are expected to do freaky things once a while to enjoy a better intimacy
  Meaning Of Freaky Relationship Goals :
freaky relationship goals are heartened aspirations and expectations that two people of the same nasty lifestyle and class set to achieve in their relationship
A freaky relationship is a relationship that is filled with savage, laughter, jocks, fun, and nasty play
It is a relationship where the only thing you can sense in the air is happiness, full vibes, and a bit nasty but meaningful actions
 1. Different between Of An Odd Couple Relationship And A Freaky Relationship
Odd Couple Relationship: an odd couple relationship is a kind of relationship where two people of a different class, lifestyle, behavior, and different likes and dislike come together in a relationship
Disadvantage Of A Odd Couple Relationship: 
° When different lifestyles keep clashing with each other couple might get tired of each other and decide to call a quiet
° An odd relationship may seem perfect at first not until one of the spouses gets tired of his/her other spouse and decide to cheat around with another person whose lifestyle is the same as his or hers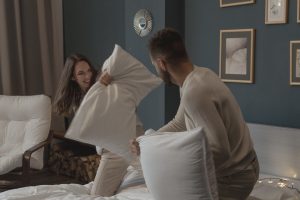 Freaky Couple Relationship: a freaky relationship is a type of relationship in which different individuals with the same lifestyle go into a relationship with the primary aim of catching fun and vibes
Some say a freaky relationship is usually nasty and unserious but over the years freaky relationship tends to last longer than most odd relationships
 2.  Freaky Relationship Goals:
the following are some examples of freaky relationship goals
i. Playing pranks with your lover: playing pranks with your lover helps keep them anxious one of the best days to play pranks in a freaky relationship is on 1st April, and it is being termed "April fool"
Examples of freak pranks to playing with your lover ° telling your boyfriend who is not ready to have a child you pregnant
° telling your girlfriend or you have found another lover
° telling your girlfriend she is not good in bed just to pull her legs
SEE ALSO: 4 Interesting Reasons Why You Need to Build Friendship before Relationship
ii. Surprising your lover: surprises help to keep the relationship bound stronger in a freaky relationship always make it a habit to always surprise your lover not only on their birthday but on a regular basis
Examples of a surprise to give your girlfriend in a freaky relationship
° Buy her that cloth, makeup kit, or phone she's craving to have on a day she does not expect
° If she is a student you should pay her fees when she never expected it
iii. Visiting your lover regularly: visiting your lover regularly makes both of you get used to yourselves and create an avenue where you both can catch a lot of fun and play nasty
If you are still for a pointer for your relationship, you might want to check out BASIC RELATIONSHIP ETHICS FOR COUPLES
iv. Playing nasty games: a freaky relationship is usually filled with dirty and nasty stuff so you both should play nasty sometimes to enjoy each other
° Examples of nasty games to play in a freaky relationship :
a. Trust and dare: truth and dare is an amazing game to play in a freaky relationship add a lot of nasty challenges makes it more romantic and sweeter
° Examples of some options to add in a nasty truth and dare game  
– Daring your girlfriend to tweak hot for you
– Daring your girlfriend to bathe you 😋
– Daring your boyfriend to act like a girl
° Some truth questions to ask your lover in a nasty truth and dare game
– What her favorite sex style
– Asking your boyfriend how long does he last in bed
– What her worst sex experience
* Other examples of nasty games to play with your lovers are 
– sex dice
– mab lib
– fill in the blank
– mystery photo
– hide-and-seek
v. pampering your lover: pampering your Love is one of the essential ingredients that differentiate a freaky relationship from an odd-couple relationship, you should always learn to pamper your lover the same way a mother pampers her child
° Way to pamper your lover
– feed them while eating
– carry your girlfriend on your back and play around
– having a tight hug
vi. Behave childish with your lover :
behaving childishly is just to ensure that both of you ensure the best part of your relationship, playing like kids to caught more fun running around and cracking jokes an advantage of playing like a kid is that it keep long-lasting memories you share with your lover and such memories won't let you want to quit your relationship unlike the odd couple relationship
° Some childish game to play with your lover
– Treasure hunt
– Rock, paper, scissors
– Cards
– Police and thief
– Children football
– Ludo games etc…
You might not know this but one of the best couples is those that see themselves as best friends before seeing themselves as lovers. that is why it is advisable to date your best friend because he or she knows you in and out. so make your lover your best friend before taking anything too serious.
vii. Taking your lover to picnics or summer holidays: picnics and summer holidays is other amazing ingredients in growing a successful relationship, taking your lover to another place other than your house is a great step in building a freaky relationship
° Ideal place to take your lover for picnics and summer holidays 
Nigeria – Okumu National Park, Edo State
Nigeria – Obudu Cattle Ranch, Calabar
Nigeria – Lekki Conservation Center
Nigeria – Ikogosi Warm Spring
London – Gape At The Big Ben Tower
Prague – Hub Of Baroque Buildings
Marrakech – Admire Bucolic Nature
Siem Reap – Famous For Night Markets
Playa Del Carmen – Most Beautiful Beach Town
You can also learn from other people in the same boat by joining our relationship space
Advantages of setting freaky relationship goals
° it makes your lover crazy in love with you and living you will seem like a tragedy to him or her
° it makes both of you know yourselves well through the quality time-shared together
° it makes your lover know more about you as a result of the interrogative truth and dares game you both play
° it helps creat lot of lovely memorable experience with you and your lover
" note before going into a freaky relationship make sure the person you intend going out with is someone with a similar lifestyle as your and never let your self be overuse in the relationship always carry your Brian's with you"