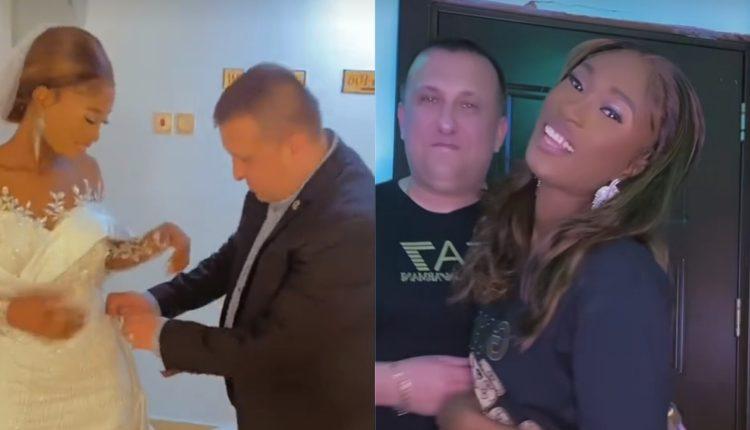 "Get yourself a caring man" young Nigerian lady says as she Weds her oyibo lover
A Caucasian foreigner had traveled to Nigeria to marry his Nigerian Lady at the Ikoyi marriage Registry in Lagos.
The bride With the name Ugo Priscilla Ijeoma, posted pictures of their happy times on social media.
She released a video that beautifully captured the moment the man was seen loosing her braids, something she said he was doing for the first time.
Capturing their wedding moments, the bride donned a stunning white flowing gown, while the Caucasian man was clothed in a suit.
She shared the video on her Facebook account and wrote:
"Hubby losing braids for the first time. Get yourself a caring man Eeeh get why"
Watch the video below:
Read also : "Love is very sweet with the right person" Actress Doris Samuel Akonanya says as she gets engaged