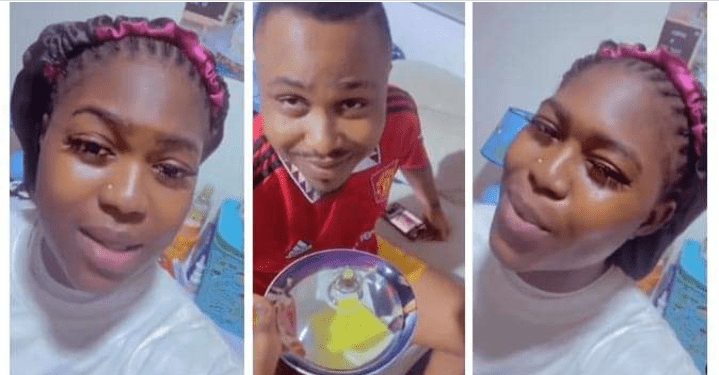 A video which is currently going viral on Instagram has shown the moment as a young woman vowed not to cook any food for her husband due to his refusal to assist her with preparing dinner.
According to the woman, she said her husband told her that he was tired as he just returned from the gym and he also wanted to watch football.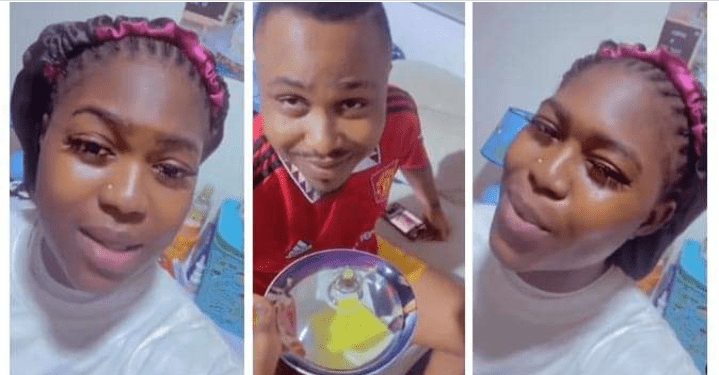 The wife however became annoyed at his response and she playfully vowed not to give him any food, saying that he would watch the football to his satisfaction.
In defending herself, she narrated how she went to the market to get the foodstuff herself, cooked, washed the kids clothes and did other chores.
In a different part of the clip, she went to the living room and met her husband lying down on the couch, she then asked him if he was ready to eat.
After he said yes, she went inside the kitchen and bring out an empty plate, and served it to her hubby.
He wondered if she was serious about what but she said that since he wants to watch football rather than help her, then that's the only 'food' he'll get, adding that he should enjoy the matter
After a few she however laughed and told him that his food had already been laid out on the dining table.
Watch the video below: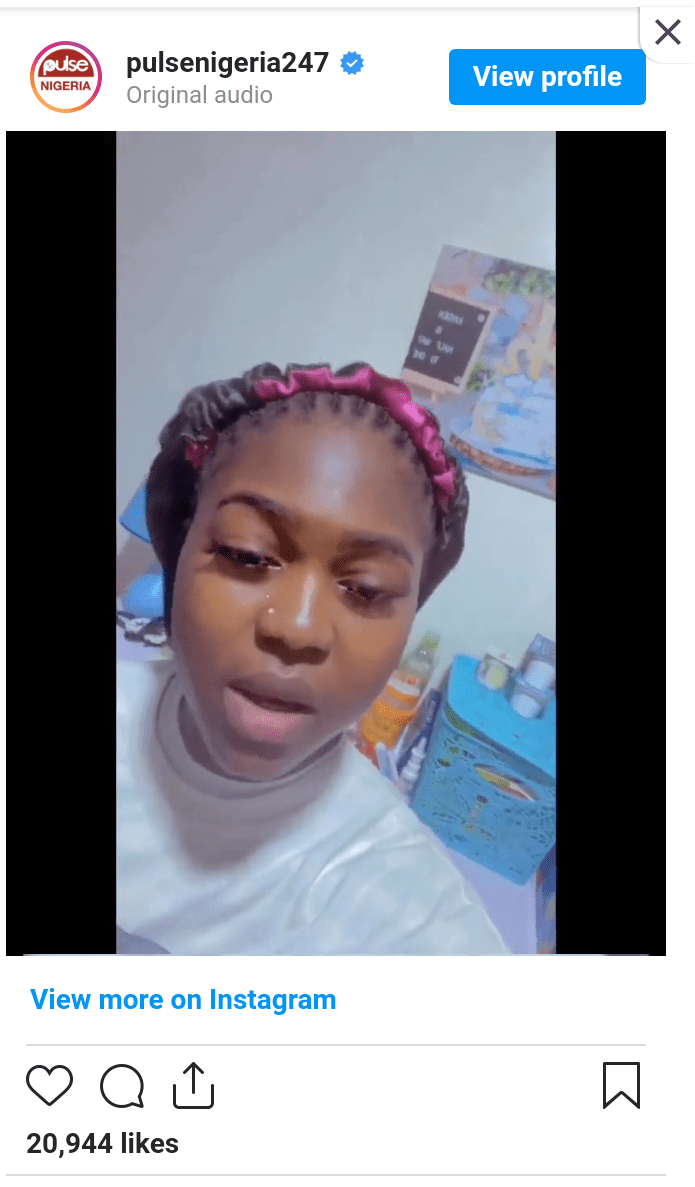 What do you have to say Concerning this article share your opinion with us via the comments section.
Also, read