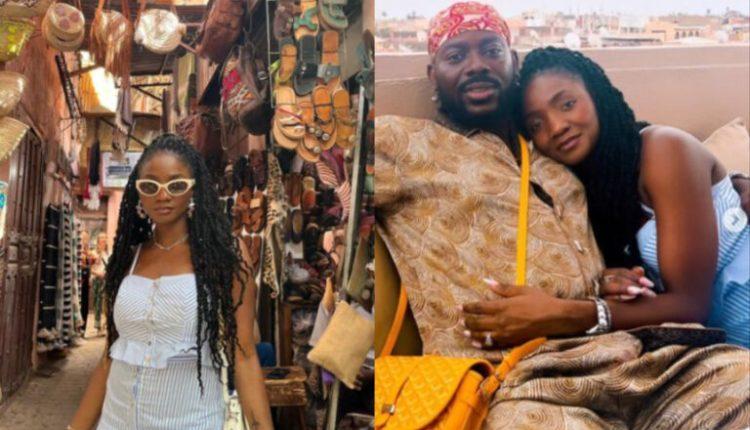 "God bless the day I met you" Adekunle Gold celebrates wife, Simi on her birthday, gifts her a custom-made diamond necklace (Video)
Popular Nigerian singer Adekunle Gold has written an emotional message for his wife his Simi, as she turns 35 today.
The singer took his wife to Marrakesh in Morocco to celebrate her birthday.
Marrakesh is renowned for its opulence, 5-star dining establishments, and upscale spas.
Adekunle Gold thanked Simi on his Instagram page for supporting him throughout all of their shared experiences. He posted some stunning photos of Simi with the beautiful gift he got for her.
The singer recalled how he first saw Simi at Bogobiri ten years ago and thanked her for being his inspiration during that time. He promised to provide her a wonderful life.
He wrote:
"God bless the day I met you at Bogobiri 10 years ago. 10 years of being my magic. I'm grateful for you, for everything you do. Been through it all with you so as we start to dey chop life now, we go live it up to the fullest. Orente mi, Ati lowo, Ati nile lori, Ati bimo, Alafia njoba ninu ile'wa, Aye wa dun bi oyin. 😇 Happy Birthday Girl of my youth".
Read also : 10 years of Gods goodness Gospel singer Nathaniel Bassey  wife celebrates ten years anniversary