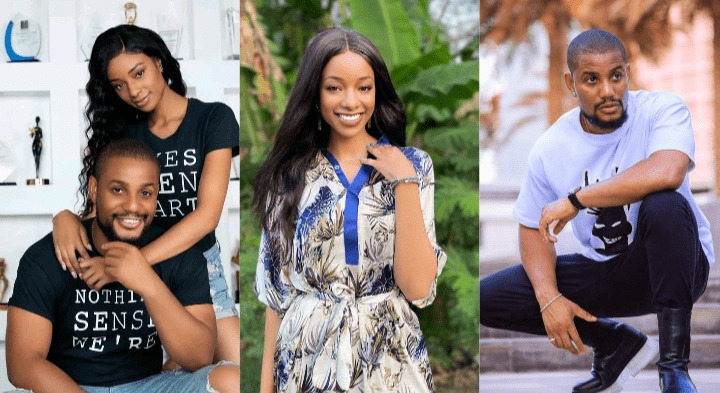 He told me to sleep with other men Alex Ekubo Fiancé finally opens up the main reasons for their break up
Alex Ekubo and Fancy
The entrance Fiancé of Alex Ekubo has finally opened up to the main reason she broke up with the Nollywood star. Recall that Fancy and Alex called off their engagement a few months after he proposed, Fancy has finally Educated Netizens on the cost of their relationship saga.
In a recent interview with popular blogger, Stella Dimoko Korkus, Fancy, revealed that Alexx was extremely narcissistic and the sweet character he showed people was not really who he was to her.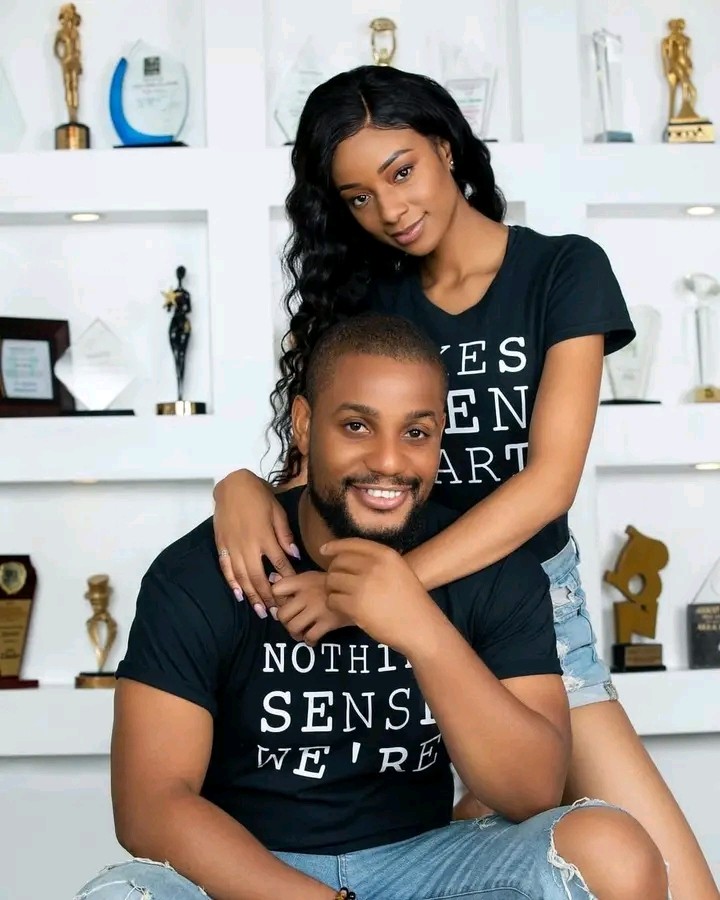 Fancy further added that the actor was always lying and cheating on her, and everything got worse a few days after their engagement. She added that he became more controlling and ab*sive to her and they argued so much to the point of it almost getting physical.
 Here Is A Short Recap Of Their Interview
 "Alexx is extremely narcissistic. The charming personality he shows to everyone was not who he was to me. Behind those smiles of our happy photos he was always lying, cheating, and gaslighting me. The day after we got engaged, it became worse. He then became more controlling, and verbally abusive. We argued so much and it was close to becoming physical, I was scared of his rage. I told my sister and documented for record sake in case anything happened." 
Fancy also revealed the last straw that made her decide to end things with Alexx. was when he told her he would not sleep with her but she was free to sleep with other men. in her wors She said:
 "One major red flag that made me devastated was that he told me he won't sleep with me but I should go and sleep with other men. Imagine telling that to your fiancée that has kept herself for you for 5 years. At that moment I realised he didn't truly love me. It started going downhill from there. Emotional abuse."
Also in the interview, Fancy explained that she had to make their breakup public because people were already buying tickets and making plans to attend their wedding because he had announced the date online and refused to make a joint statement with her on the issue.
See social media users reaction to the post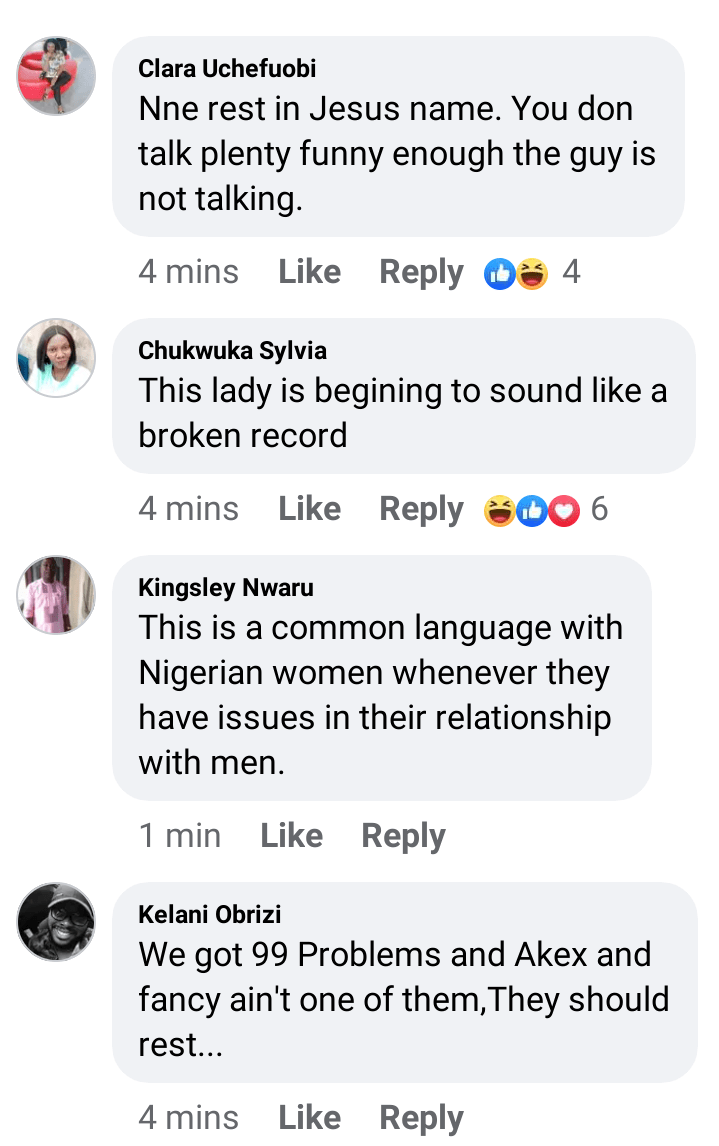 Also read 
• Alex Ekubo: "I can't be in a relationship without s**x" Nollywood Actress Nkechi Blessing says as she quarries Alex Fiancé
• "He forced me to make the apology and I fell for it" Fancy Acholonu clears the air on her public apology to Alex Ekubo
• I endured lies, cheating and more from Nollywood Actor Alex Ekubo, Fancy Acholonu finally reveals why she called off her engament with Alex Ekubo