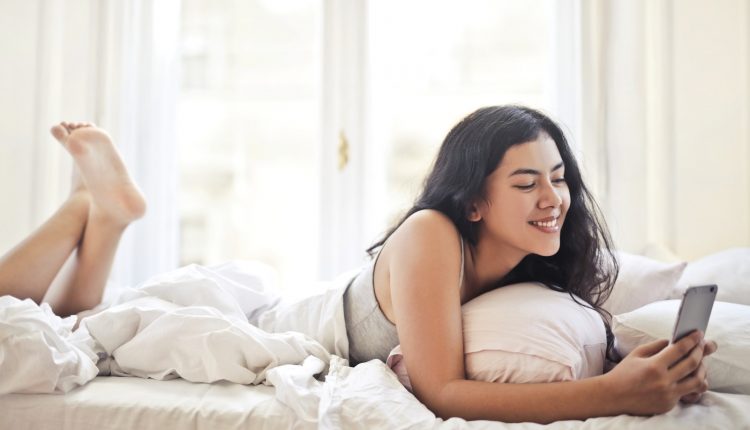 How to cheer up your girlfriend: 17 sweet ways
How to cheer up your girlfriend: 17 sweet ways
The word "girlfriend" is often associated with the idea of being happy, carefree, and having fun. If you are her boyfriend, then you should know that she needs your constant attention and love. if you didn't know this, you need to read how to cheer up your girlfriend: 17 sweet ways
If she is unhappy for some reason, then you have to cheer her up. But first thing first, you need to find out what exactly has made her sad. She might not be able to articulate it herself so you need to ask questions and listen carefully to what she says. Once you have figured out the reason for her sadness, there are about 17 ways that can help make her feel better:
But if you are a lady and you are not sure of what your man feels for you, then you will need to read this 10 SIGNS HE LOVES YOU MORE DEEPLY THAN YOU EVER KNOW
Therefore, how do you cheer up your girlfriend?
For you to cheer up your girlfriend, it is important that you take these points into consideration;
1 Make a playlist of songs that remind her of good times with you
2 Plan a fun activity together
3 Give her a big hug
4 Give her a hug and tell her that everything will be alright.
5 Write her a poem or song just for her, it will make her feel special and loved.
6 Make breakfast in bed for your girlfriend, she will love this gesture of love from you!
7 Get the ingredients to make the food she loves most and surprise her with it!
8 Send her a funny meme or GIF.
9 Make her feel like a baby that day by taking care of a few things in the house if you can.
10 Share with her a short romantic story like (To celebrate and honor you, to tell you that I love you, for all the things we've shared and done together you are the best).
11 Write a love letter and put it in a jar for her to find later on.
12 Buy a flower and deliver it to her at work or school with a note that says "I'm sorry".
13 Leave an anonymous good deed for her to find, like paying off someone's parking meter or tipping the waitress at the restaurant she goes to every day after work, etc…
14 Write a letter to your girlfriend telling her how much she means to you and why you are so lucky to have found such an amazing person like this one in your life
15 Call your girlfriend, tell them how much they mean to you, and ask them if they would like anything from the store on your way home from work
16 Cook dinner for your girlfriend at their house or yours
17 Watch a movie together with popcorn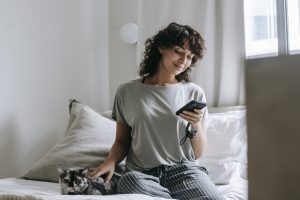 Ways to cheer up your girlfriend over text
1 Tell her you love her and that she is the best girlfriend in the world.
2 Send her a sweet text message.
3 Tell your girlfriend you love them one more time before going to sleep tonight!
4 Leave notes on her phone telling her how much you appreciate her for being in your life.
5 Plan a date night for the two.
6 Remind her of how much you miss her.
How to change the mood of a sad girl in chat
It is a common thing for people to feel sad or depressed at some point in their life. And it is also common for people to react to these feelings by lashing out at others.
The first thing you should do if someone you know is feeling sad is to listen. Listen without judgment, listen without trying to fix it, just listen. It can be hard sometimes, but it's important because they are telling you something important about themselves and they need your support. If you don't know how you can get attention from her so as to open up to you, then you need to read these 10 POSITIVE GREAT WAYS TO GET ATTENTION FROM HER this will help you.
You can try asking them what's wrong and see if they want to talk about it with you. If they don't want to talk about it then that's okay too! Sometimes people just need time alone with their thoughts and that's fine!
Most time we start a chat with people without knowing what they are going through and with that, we judge their tone based on how the person is responding to our chat.
This is normal but it is not when you observe that the girl you are chatting with is not flowing with your chat and you keep pressing on in the same direction for long.
Sometimes, all you have to do is to change the direction of your chat to something that does not sound like an interrogation.
Therefore if you want to know how to change the mood of a sad girl in chat then check below.
There are many ways to change the mood of a sad girl in the chat.
1 One way is to show her some funny pictures or videos that will make her laugh.
2 Another way is to ask her about what has happened in the past that made her feel bad.
3 You have to try and find out why she is feeling so down and see if there is anything you can say or do that will cheer her up.
You can connect to someone by joining our relationship space on Quora