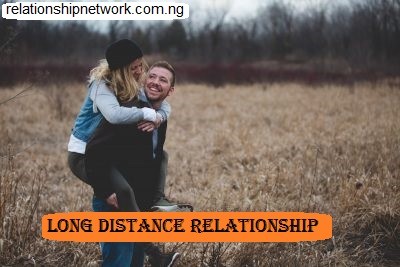 How To Cope With A Long Distance Relationship
Long Distance Relationship
Life generally seems to be unpredictable on most occasions as an event can unfold at any point in time to disrupt the rhythm and pattern your life has been following all along. There's a possibility you might have developed an interest in someone and might be entangled with them in a relationship only for an event to erupt in the form of them furthering their education or pursuing a profession taking such personality far away from you. In regards to that, worry not as this article has been designed to provide you with the necessary guidance and directives on how to cope with a long distance relationship.
Truth be told, the adventure of being in a long time relationship doesn't quite come easy on a platter of gold as such partner of yours might begin to develop interest and catch feelings for someone else in that new environment they find themselves making such an experience scary and challenging.
HOW TO COPE WITH A LONG DISTANCE RELATIONSHIP
There's a popular saying that goes "distance isn't a barrier to love", but if we were, to be honest with ourselves, it certainly could be if we fail to get things done in the right way, manner, and time. Cause being in such a relationship requires a whole lot of commitments on the part of both partners to maintain the healthiness of such a relationship.
However long distance relationship could come with its own challenges and difficulties, it tends to be stronger and healthy if you can get things right just as we aforementioned, most especially in building such a relationship on a solid foundation of trust.
Well as a relationship expert, taking a clue from the testimony of couples who had succeeded in ensuring their relationship still maintains that strong and healthy status even though geographically they are kept apart from each other.
In no particular order, I would be giving you a list of directives to adhere to should you at any point in time suffer such a fate of having to taste the experience of being in a long distance relationship. Below are things I consider pivotal and should never be joked with.
1. BUILD A SOLID COMMUNICATION CHANNEL
With the advent of technology in the world of information, communication has been made quite easy and seamless for everyone to reach out to their loved ones. And if you actually happen to find yourself in a long distance relationship, this should be one channel you shouldn't joke or mess around with as it is that one platform that can afford you the luxury of building a much stronger bond with your partner.
All that is required of you to do is to draft out a schedule to suit your partner's taste as even though some might see the need to speak to you for literally every hour others might consider it as a disturbance due to their busy schedules. Irrespective of that, taking time out texting, talking, or video chat helps to give the relationship a new breath of air.
SEE ALSO: BASIC RELATIONSHIP ETHICS FOR COUPLES
2. LET YOUR RELATIONSHIP BE PURPOSE-DRIVEN
The very reason behind every long distance relationship not being able to stand the test of time is if the relationship doesn't revolve around any purpose in the very first instance. Doubt is certain to crawl into the minds of both partners though the only thing capable of keeping them going is if there's a certain goal they intend to achieve with such a relationship of theirs.
The moment there's nothing worthwhile to pursue after in the relationship, that very moment the relationship starts to get torn apart
3. DON'T BE CRITICAL WITH YOUR JUDGEMENTS
Once in a distance relationship, you shouldn't be quick to point accusation fingers at your partner for any merely just an assumption or something you perceive or feel isn't going right cause such a gesture of yours tends to have a physiological effect on your partner as they begin to question whether the relationship was built on trust in the very first place.
SEE ALSO: The 10 Relationship Mistakes Quotes
You shouldn't take the dictatorship approach of tackling issues in your union most especially in a distanced relationship, rather it is expected of you to give corrections with Care.
4. MAKING PROMISES AND FULFILLING THEM
Do not have an attitude of making a promise knowing full well you don't possess the capabilities of fulfilling them as such attitudes of yours can bring about Doubts and insecurities in your union knowing fully well such relationship of yours is distanced.
Your attitude should be that which gives your partner a feeling of assurance and confidence knowing full well you have got their back by merely keeping to your promises
5. GET FREAKY WITH EACH OTHER ONCE IN A WHILE
Spice up your relationship with some dirty talks whenever the opportunity presents itself while chatting, Afterall you both in the union haven't been called to take up some apostolic duty in the faith so there's absolutely no reason why you shouldn't get freaky with one another.
As you both don't have the opportunity of experiencing romance in its physical form, you can experience it in its imaginative form by sharing naughty experiences of what you would have loved to practice with your partner. Though it is not satisfactory in the long run, it is in the short run.
You can check some Top Freaky Relationship Goals
6. AVOID ACTIVITIES THAT BRING DISPLEASURE TO YOUR PARTNER
Being the one and only person that understands your partner fully well, there are some gestures or activities that might have been brought to your notice that you know fully well despise your partner.
It is advisable not to take advantage of the fact that your partner isn't close by to start engaging yourself in activities that are to his utmost displeasure such as keeping up late at night and hanging out with friends, clubbing, or taking some other alcoholic substances.
7. BOOK DATE AT REGULAR INTERVALS
Being kept apart from one another due to distance doesn't mean you should isolate yourself from your partner so as long as the relationship lasts. Once in a while, it is expected of couples or partners in a relationship to endeavor to break their distance barrier by booking a date most especially during the weekends to strengthen the bond in your relationship to maintain its healthy form.
Venues like an eatery or restaurant are highly recommended I'm such a case scenario as this or you can otherwise come over to each other's place.
8. DON'T ABUSE THE PURPOSE OF BEING AWAY
Insomuch as the idea of quitting your profession or bringing a halt to your academics might seem to be more of a romantic idea, it is considered foolishness and the highest height of stupidity should you contemplate following after such an idea without having a solid plan on the ground.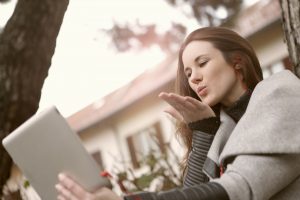 Don't ever sacrifice seconds, minutes, hours, days, weeks, months, or years of persistently laboring in pursuing your career or consistently being diligent in furthering your academics just for the sake of romance. Be patient with romance as it is more enjoyable in the long run when every other thing might have been sorted out.
9. DON'T IGNORE YOUR LONG DISTANCE RELATIONSHIP STATUS
If you're being honest with yourself, you would come to the conclusion that being kept apart from the one you call your soulmate as a result of distance can be frustrating at times reason why you should ensure your long distance relationship status doesn't last long as you should strive hard to break such distance barrier.
Getting this done could be in the form of an engagement or wedding in order to instill in your partner that assurance that you are willing to spend the rest of your life alongside theirs before making arrangements for relocation so as to be together forever.
10. ENJOY THE COMPANY OF FAMILY, FRIENDS, AND CLOSE PALS
During your lonely day, it is not expected of you to leave yourself out with little or no option at all except you decided to take it as a choice to remain lonely. You can take a stroll to a family house nearby to spend some time with either your nephew's cousins or niece or rather just hang out with friends after which you can choose to share such experience of yours with your partner about all things said and done during that adventure of yours.
CONCLUSION
In conclusion, you should form a habit and make it a daily routine of Cherishing every time well spent irrespective of how small or little you might consider it to be as such an act of your powerful force that can provide your relationship with the much-needed energy and momentum to stand the test of time during the trying days.