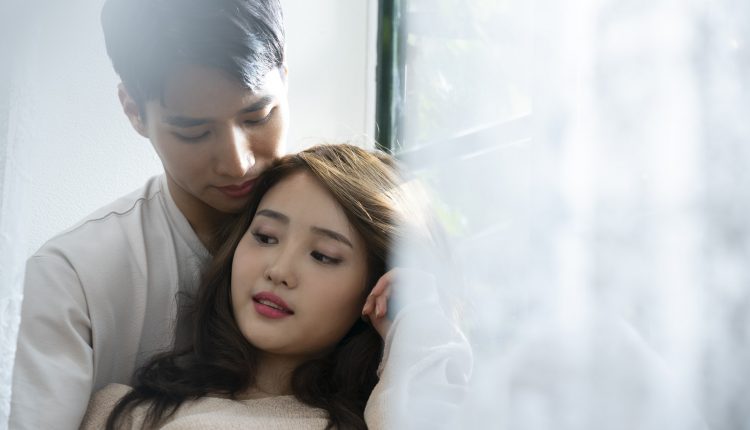 How To Fix A Broken Relationship
How To Fix A Broken Relationship
So as long as you both in the relationship have made up your mind to be in a long term relationship, certainly such union of yours is certain to experience some ups and downs as such is inevitable in any relationship. The reason why it is verily much necessary to equip yourself with resourceful information on how to fix a broken relationship should you experience one in the future.
Fixing a broken relationship doesn't quite seems to be an easy ride to embark upon as it comes alongside a whole lot of disappointment and frustration to your own detriment exhausting you emotionally and leaving you mentally down.
Many factors one way or the other could have contributed to the breach in a relationship as it just doesn't happen overnight judging by the fact that there might have been some signs which have erupted on numerous occasions that should signify a red flag of something worse to come.
However, with determination as well as putting in the right efforts and energy, the healthiness and strength of the relationship could be brought back to normalcy as there are over a thousand testimonies one can attest to in today's present World of a broken relationship being fixed.
HOW TO FIX A BROKEN RELATIONSHIP
The key to fixing up a broken relationship is to identify any deficiencies that might be contributing to that in the union and to figure out a way of resolving them as well as prioritize things that are of utmost importance to one another.
Conflicts just as we aforementioned earlier are bound to erupt in a relationship as it is inevitable, knowing fully well that your relationship isn't gonna be a fairy tales void of negativity, it is expected of you to develop an apologetic attitude when at fault and also be ready to forgive when your partner happens to be on the other side doing the wrongs.
In no particular order, here are other steps that can be taken to fix a broken relationship
1. CONVERSE IN A FRIENDLY AND POLITE TUNE
When the edges seem rough in your relationship and you're trying to kick start a conversation or dialogue, you should watch over the tone of your language and ensure it is informal to the core as you stand a better chance of getting feedback and response to your conversation.
Check out: Reasons why dating your best friend is great
The moment your relationship is experiencing and going through its rough edges, it is expected of you to be mindful of your language as it is expected of you to be apologetic at all times most especially when you're the one to be faulted for the rough edges the relationship is currently passing through.
2. AVOID BRINGING ISSUES OF THE PAST TO THE PRESENT
Faults and mistakes of the past are known to be one of the major reasons behind many issues of broken relationships but even at that, you should be mindful of not escalating matters of the past into the present as you might just leave things in a much worse situation than it was before.
You might be tempted to bring up issues of the past to validate your point even when it is clearly visible that you're at fault. But the truth still remains that forfeiting it and making your past mistakes remain in the past could help calm the storm down rather than escalating the already burning fire.
3. BOOK A DATE
Though you both might have been away and apart from each other for a while, you can still endeavor to create time and hunt for a special and unique venue in the form of going out on a date for you both to reconnect once again.
SEE ALSO: A 3 Date Night Great Things You Should Do
Once together, it is expected of you to drop everything formal and seriousness aside and try something informal which could be in the form of gisting one another of their respective experience and adventures while being away as well as discussing the possibilities of reconnecting with one another once again.
4. EXHIBIT THE SPIRIT OF FORGIVENESS
Letting the past remaining in the past and forgetting about it shouldn't be underestimated at all as it allows the relationship to heal with ease. It is the medicine that proffers solutions to every illness-related issue in the relationship.
In reality, if you're willing to get back with your partner, you should also be ready to forgive and forget as both case scenario tends to work simultaneously and interchangeably with one another. And it shouldn't end there as there's no guarantee that conflicts wouldn't end the moment you get back with one another reason why it is expected of you to develop the culture of forgiveness.
5. BE CLEAR WITH YOUR INTENTIONS
You shouldn't camouflage your attitude, character, and personality to pursue after reconciling with your partner in a broken relationship for your selfish interest as Genuity in personality in such a time as this is of utmost importance.
Don't be scared of exposing your flaws to your partner as it is expected of you to face your fear of doing so. Irrespective of how bad the situation might have gotten, you shouldn't consider faking things for once but rather be honest at all times.
6. REDEEM ALL PROMISES
Going back to fulfilling all the promises made while you both were together in time past as that is another known means of fixing a broken relationship. You need to portray to your partner that you aren't just doing more of talking and less and less of the actions.
You Can also check out The secret of great relationships
Don't promise to make something out of your capabilities to happen as your partner might tend to lose their trust, faith, and hope in you rather make promises of things you can own up to as your partner tends to consider you as someone dependable.
7. BUILD A RELIABLE COMMUNICATION CHANNEL
You shouldn't be scared of making your voice heard and expressing your opinion about your needs and desires in the union as you don't expect your partner to know each and everything you crave for, in the relationship.
There's absolutely no need to be hypocritical about this, rather you should be sincere and honest in making demands to improve the relationship in all fairness and ramifications.
CONCLUSION
In conclusion, If you happen to be one out of many pondering and wondering on how to go about fixing a broken relationship, worry no more as you're at the right place here at relationship network. With the resourceful tips and information given above, impossibilities are literally reduced to nothing as no matter how fast your relationship might have been on a decline, it can always be fixed.