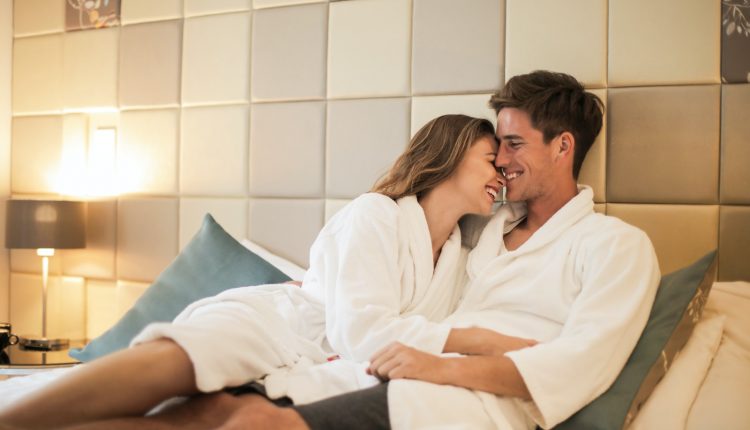 How to save a relationship
How to save a relationship
Are you in a relationship that seems like it is not going in the right direction? Are you feeling like you and your partner are no longer compatible and you are wondering what may be wrong now, what happen to the love you both promised each other? Is your relationship worth saving? Do you still love your partner? If yes then let's look into how to save a relationship and pick what will work for you.
In this article, we will be discussing how to know if a relationship is worth saving and how to save a relationship so stay with us.
How to know if a relationship is worth saving
Before you start thinking if your relationship is worth saving, I must remind us this "There is nothing like a perfect relationship or perfect person". Always remember this because it is necessary if you want to find love.
So now that we remember that, let's check if that relationship is worth saving.
1 Your happiness: this is one of the most important things in our lives, our happiness. Being happy in a relationship does not mean that their relationship is void of misunderstanding, disagreement, temptation, etc. no, it means that upon all these things, you two still find a way to settle it and still laugh together and love each other even more.
If you are with someone, you are supposed to be happy being there because they come to help you make life easy and worth living for you. Therefore if you are happy in your relationship, it is worth saving.
2 Best Friends: are you still seeing your partner as your best friend? Then it is worth saving. One thing about being best friends with someone is that you accept them and also discover that you both have something in common. 
You only become best friend with someone when you know that when compared to other friends that he or she is the best among them. So if you two are still best friends it is possible for the memories to still be fresh and if you move now to get or start a relationship with someone else you may not have 70% happiness compared to when you were with your best friend. 4 Interesting Reason Why You Need to Build Friendship before Relationship

So if you know that he or she is your bestie, it is better you keep it that way and find a way and work out your relationship issues because it is worth saving.
3 No room for separation: Have you ever done something so unforgivable that even you are not sure if it was you that did that and you turn around and check your partner and discover that he or she is not making a big deal out of the matter? That is love.
When your partner is not ready to allow anything to come between you two or is not ready to give up on you even when you are not sure if it is right to be there or not. Then that relationship is worth saving.
You may be confused for that time being you start questioning your feelings for your partner, it is normal, it happens most of the time so you don't have to feel bad when you question yourself. But just don't take any action that will be hard for you to recover from.
4 The feeling is strong: what is the need of not saving your relationship if your feelings for your partner are still as strong as or even stronger than before? 
If you are still satisfied with your partner even after the ups and downs, then your relationship is worth it. 
But then how can it be saved? Let's check it out.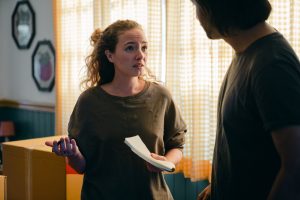 How to save a relationship
There are a lot of ways you can use to save your relationship if it is worth saving. So all you have to do is to choose what will work for you and then try it out. Or you can just try every step here if you are capable.
1 Initiate communication: one of the mistakes that most young people do is to have a mindset that if their partner is not calling them to settle an issue as a man or as a lady who is at fault that they won't call.
This is pride and it goes before a fall. In a relationship in which you so much look forward to, you don't need pride in it. If you think your relationship is worth saving, it is important that you sit your partner down and then initiate the discussion.
Don't think about who is at fault and who is not because when you do that, you will make it looks like you are bringing them for judgment instead make your partner feel that you want the relationship to work just like they do.
2 Make dinner: when I say make dinner, I am not talking about the normal dinner you two normally have daily. What I am talking about is inviting your partner to a special dinner, it may be the one that you specially prepared by yourself for your partner or you take him or her out. 
You may want to check out some ideas here on 11 Tools that can spice up intimacy in your relationship
During this period, please don't try to settle the issue of who was at fault or explain who started it. All you have to do is make a good memory that night to replace the old one that was there.
3 Spend quality time together: You can't create a good memory if you are always too busy. Try and create space and spend quality time with your partner and at this moment, please just drop your social media and give your partner that attention they need. Don't wait until they ask you.
4 Compromise: Before you started the relationship, you already understand that no one is perfect and that there is nothing like a perfect relationship so be ready to compromise if you want to save your relationship.
When they say compromise that does not mean that you should compromise on everything both bad things that you know will hurt you or destroy someone out there. you may link and chat with people on this kind of question in our relationship space on Quora

Compromise in this aspect is you changing some of your policies just to accept your partner's feelings towards you. 
5 Tell/act that you care: don't just tell, also show them that you care about them. What they do on daily basis, what they eat, where they go, how they feel, what they plan for them now and for the future, etc. all these are important to them so show them that you value what they value and you also care about them just as they care about you or even more than they care about you.
Support your partner in whatever way you can.