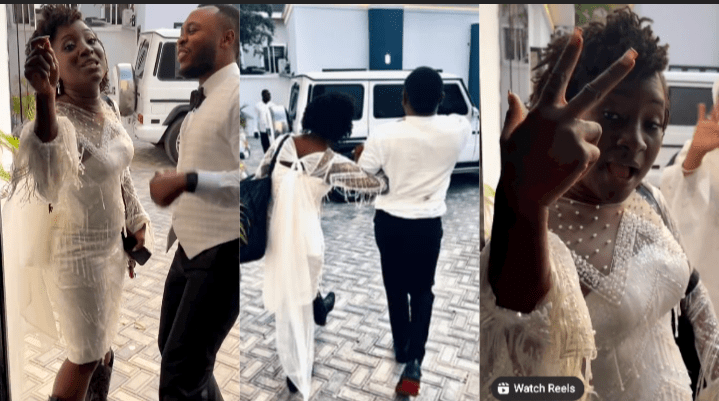 "I Am Going To My Husband's House" Pastor Paul Enenche's Daughter Screams Happily as She set to leave her father's house
Deborah Paul Eneche
Popular Gosple minister's Deborah Paul Enenche, has gotten netizens emotional after sharing a video of her leaving for her husband's house.
The gospel Artists shared the moment as she was leaving her father's compound and heading to a car to take her to her husband's house.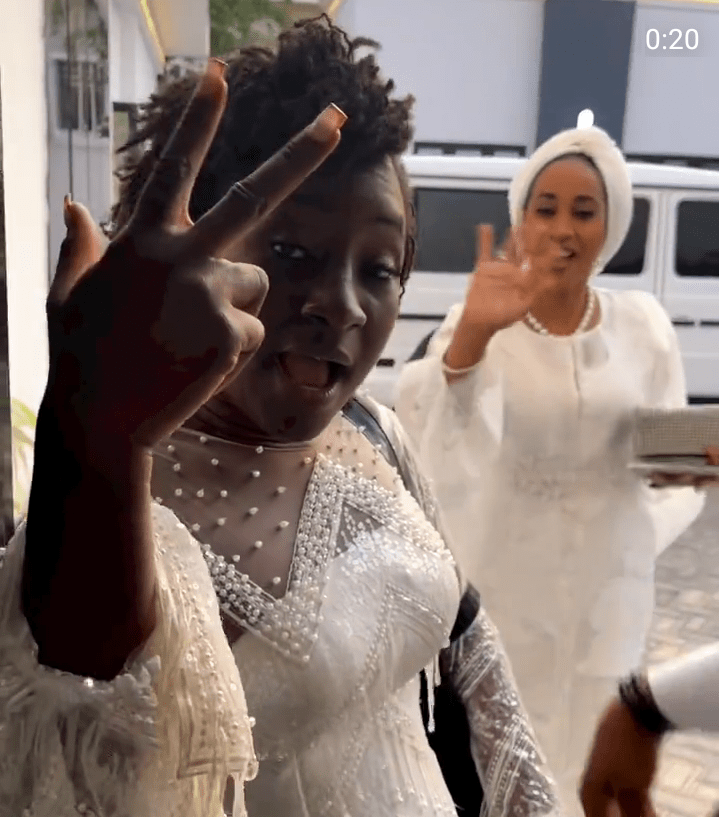 As she shared the video, Many Netizens expressed excitement that she got married to a lovely person like her while others commented on her signature boots.
See social media user's reaction to the video she shared 
@grayysiiee said, "Debbie you don marry try leave dis shoe to rest na ma🤣🤣🤣😂how can u take old horse rider shoe to new husband home na😅."
@onyinye786:this gal n queen Elizabeth fashion eeh 😅😅."
@its_esa27: "Why the husband con dey dance like that 😂😂😂."
@divine_favour29: "it's the husband's joy for me🥰."
@kvngnelll: "The guy sef na cruise na them them jam each other 😂.
@ghettobuster: "She is going to her husband's house with her winter boots under Abuja hot weather."
@itz_lolly_angel: "The husband sef no Dey different 😂😂😂"
@ladylightcomedienne7: "😂😂😂😂😂 SHE MARRIED HER KIND, THE HUSBAND'S ENERGY – VERY DRAMATIC COUPLE. ❤️😍😍😍❤️❤️💃💃🤸‍♀️🤸‍♀️🤸‍♀️CONGRATULATIONS 🎊 TO THEM. 🤗🤗🤗🥰🥰🥰."
@user9668499583630: "like her flair for fashion, I peculiarly think she is one of a kind. I pray that this joy will never depart from her. enjoy your marriage honey."
Watch video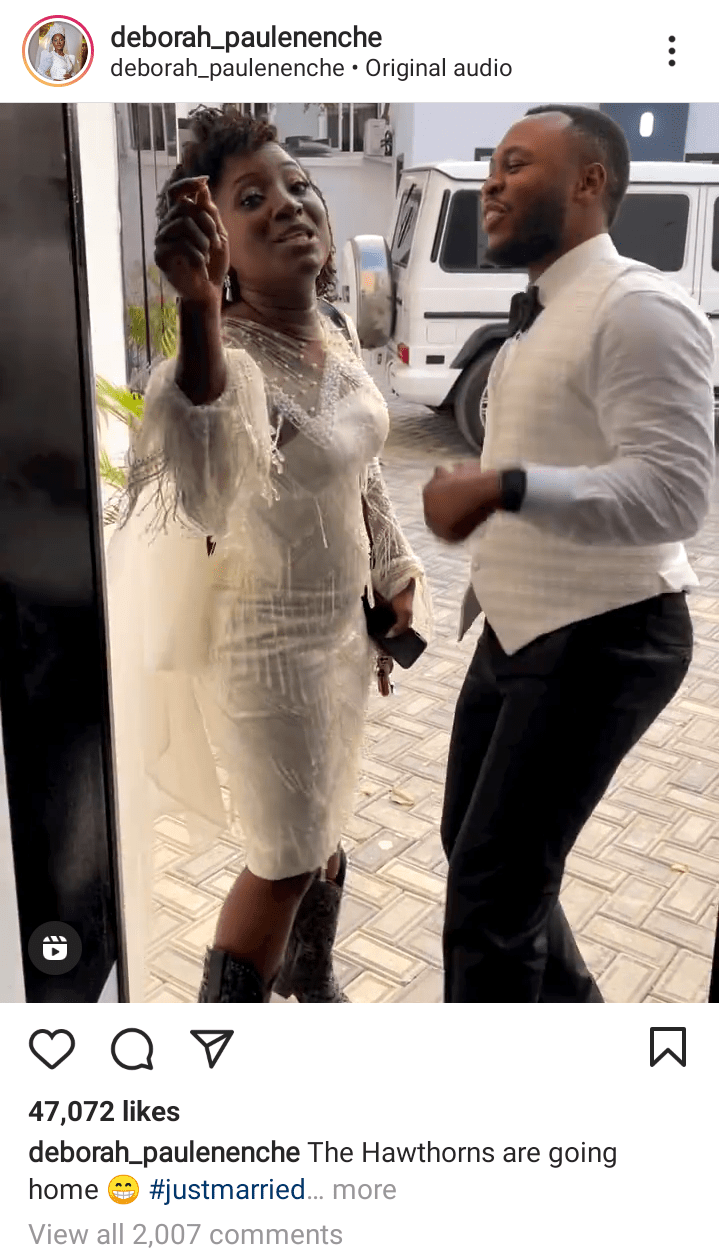 What do you have to say concerning this article share your opinion with us via the comments section.
Also read
• See lovely moment from Pastor Paul Eneche First Daughter (Deborah Eneche) traditional wedding 
• See lovely moment from Pastor Paul Eneche First Daughter (Deborah Eneche) traditional wedding
• I am happy to be gifted a bible as a wedding gift instead of a Flowers, Deborah Eneche says as she shares more photos from her Wedding ceremony