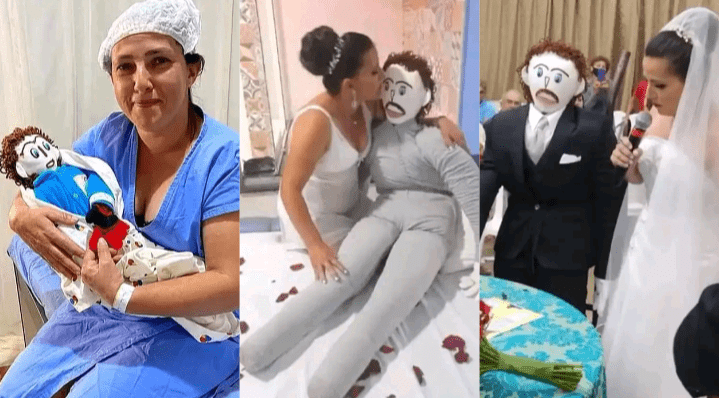 I could barely sleep because I love my husband, Woman who married a rag doll cries out as she cliamed he is cheating on her
A Brazilian woman who got married rag doll has recently been trending online after revealing that he has 'ch£ated' shortly after they celebrated their 6th month wedding anniversary.
Meirivone Rocha Moraes is a 37th years old woman from Brazil who made headlines earlier this year after she officially Wed a rag doll she referred to as the 'love of her life.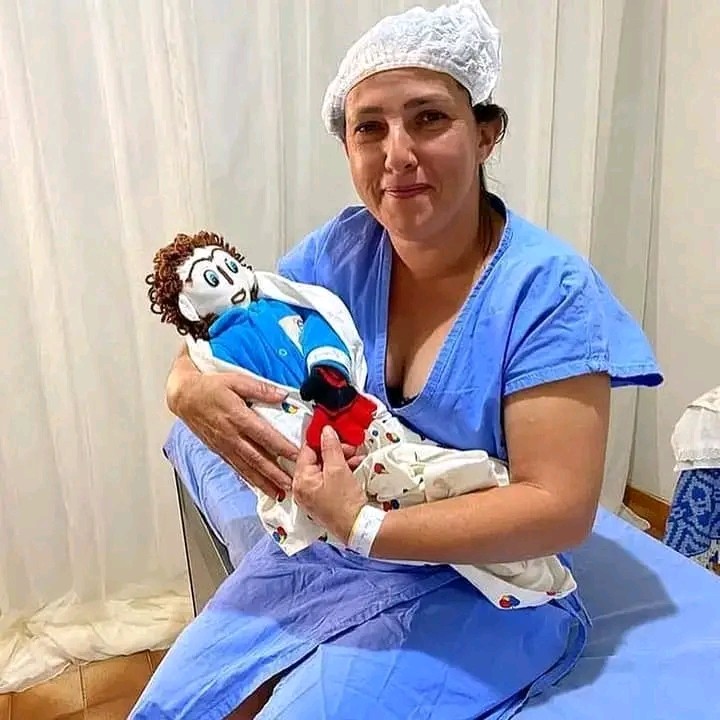 A few hours ago, Meirivone Rocha Moraes took to social media to announce that their relationship is currently on the line as she founds out that her rag husband is cheating on her.
According to Meirivone, she said:
'I was very s@d and I could barely sl££p because I love my husband so much, but he denied the betr@yal.
'I found out through a friend who told me that she saw Marcelo entering a motel with another woman while I was hospitalized for three nights and three days with Marcelinho, our son, who had a v!rus.'At first, I thought she was lying, but then I started looking through his phone and I saw the conversations, which made me sure he was ch£ating.'He kept denying everything and said he loves me very much, as well as asking for forgivenes.
See Photos of their relationship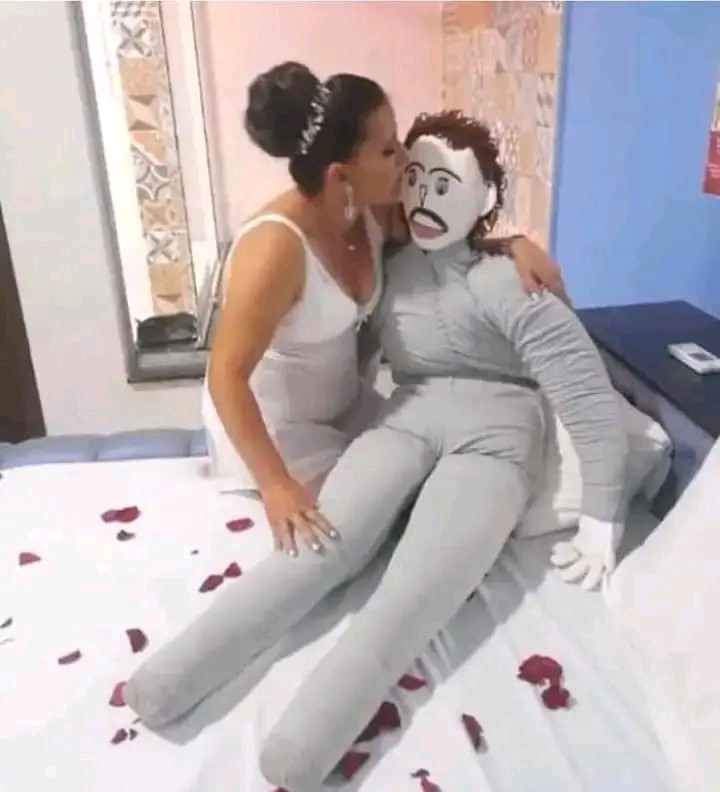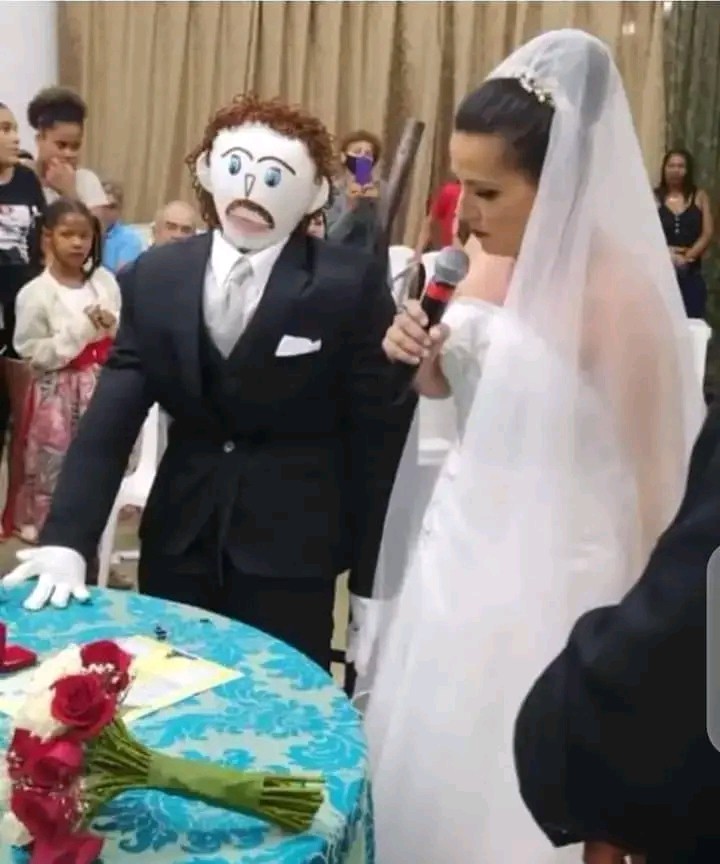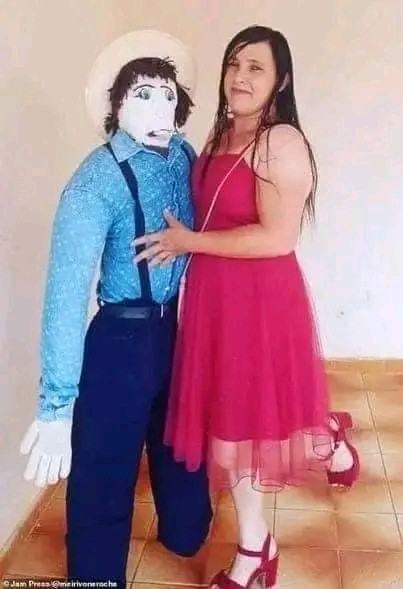 What do you have to say concerning this article share your opinion with us via the comments section
Also, read
• My boyfriend gives me N12 million for food monthly, Nigerian cross dresser Bobrisky brags
•  I am done with girls, I got the right one who doesn't ask for money Man brags about his doll
• See shocking moment as a Lecturer of University of Ibadan gives 100 dollars each to 10 students that attended his first class