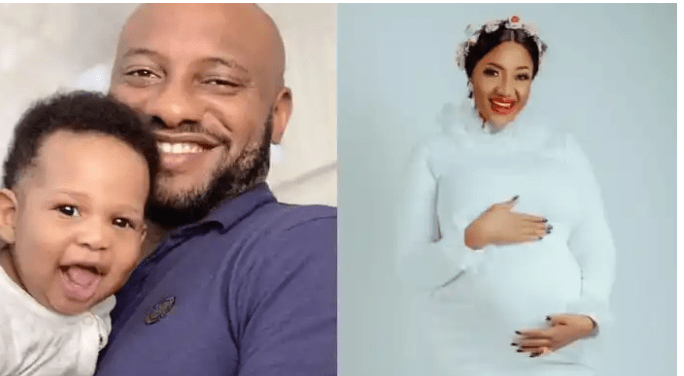 I couldn't let her go, Yul Edochie gives reasons for marrying second wife
Yul Edoiche started reasons for marrying Judy Austin
Popular Nollywood actor and politician Yul Edochie has finally stated his reasons for marrying a second wife despite his first marriage with May Yul-Edochie.
Yul Edoiche shared a video through his verified Facebook page on Friday being 4th June 2022 stating his reasons for marrying Nollywood actress Judy Austin  
In 9 minutes video Yul edochie the actor posted on his Facebook page on Friday he stated that after his first marriage with May Yul-Edochie it became difficult for him to end his relationship with Judy Austin because she has made a lot of impact on his life. he further added that
"I have heard from people that a man can't love two women at the same time. I used to believe it until it happened to me, I realized that never say never. At this point in my life, I think it is possible for a man to love two women.
"Two women can be in your life and bring different things to your life. The reason in different ways, they contribute different things to your life, and make you realize that is just the way it is."
Check this May yul edochie finally react to the video yul edochie posted yesterday
The Nollywood star admitted that allowing another woman into his life during his first marriage was wrong.
"Yes it's wrong, I take the blame for that. Things happened, it happened to me and I realized I couldn't let this woman leave my life.
Yul Edochie finally added that his two wives are "wonderful women in their respective rights" as they are both important to him and that they both bring "different things to the table."
What do you have to say concerning Yul Edochie recent post share your opinion with us via the comments section
Also read Ada La pink Says She Is Ready For A New Lover
How To Make A Relationship Last: The 6 Ultimate List