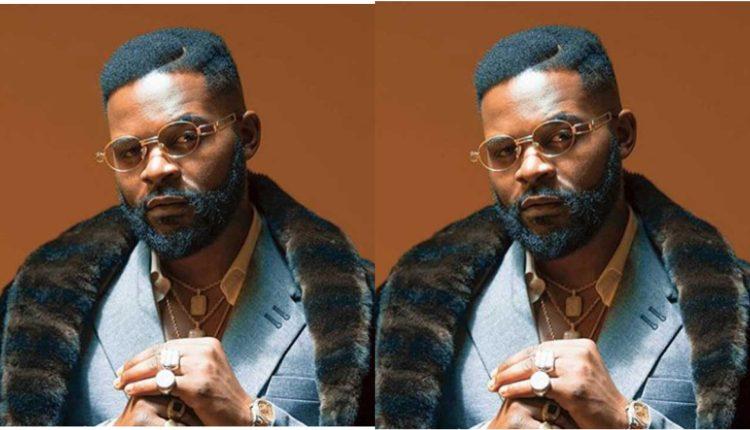 "I don't fear death, I rather die fighting for justice" Falz
Nigerian hip-pop star Falz, has revealed why his songs are always provocative and what motivated his last song.
Remember how Falz released a song criticizing INEC, its chairman, and other political parties for how the most recent general elections were conducted?
He accused them of taking part in the recently concluded general elections' suspected electoral malpractices.
By stating the truth, he made it clear that he is not afraid to die.
This, however is evident in the lyrics he chooses for his songs.
In an interview with Arise Tv, Falz explained why he produced such a contentious song, saying that he would rather die fighting for justice than keep quiet and die as a result of the country's dysfunctional system.
In his words:
"I knew that was going to come up when you announced that I was doing this from London. Like I said earlier on, this is not the first time, this is not the second time, this is not the third time.
"I have released tons of records that are very confrontational. And I was on ground. I'm always on ground when I released these records.
"It is not to say that I'm running anywhere. Absolutely not. Everyone know where to find me. If anyone wants to find me. But I have no reason to fear anything. And I always say this when people ask me 'how do you do these things without any fear of consequences?'
"And this is the same answer that I always give: the kind of life we are living already is one which we are more or less fading away already. It's not a meaningful life what we have in Nigeria as a country.
"What's the worst that could happen? It's death. I don't fear death. I would rather go down fighting for a just cause. I would rather be remembered as someone that lived a life that was meaningful rather than someone that for example was walking down the road and got run over by a danfo [bus] because he was driving recklessly.
"Or, someone that got a heart disease and could not save himself because there are no hospitals capable of saving him in Nigeria".
Read also :Life outside the hospital is a gift– Singer Victony says after successful surgeries