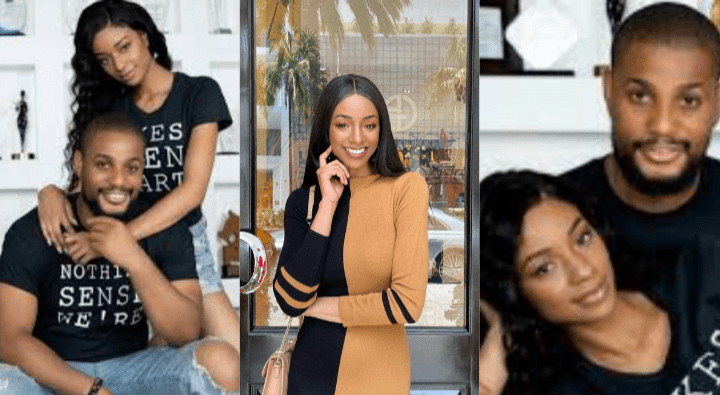 I endured lies, cheating and more from Nollywood Actor Alex Ekubo, Fancy Acholonu finally reveals why she called off her engament with Alex Ekubo
Fancy Acholonu, the estranged fiance of Nollywood Actor actor Alex Ekubo has continued to speak through more light on their failed engagement.
The American-based model has finally revealed why she called off their engagement. While responding to Fab jewels appeal for her to keep their issues private, in reaction, Fancy claimed that Alex was trying to ruin her and her reputation, because she left him.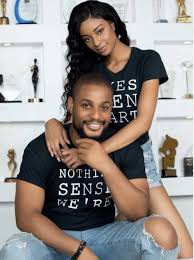 She further highlighted some of the things she endured with Alex, from his cheating to his lies and lots more. But for him to make her constantly apologize to him is wrong. In her words she wrote;
"No I won't. Alex has succeeded in trying to ruin me and my reputation just because I left him. Grace you slightly know me I'm calm quiet dance, play work, and mind my business. I endured everything a Nigerian women typically does from her man which is lies and all the cheating etc.
But to make me apologize constantly publicly. It is WRONG! I never revealed why I left. I never bashed him. I only said sorry for making a statement. I am someone's child, someone's future wife. I need to speak up for myself. Don't tell me to stop. Silence is why many people are depressed. Alex needs to stop is manipulation! His ego and wanting me to say sorry all the time is a problem NOT me! Everytime I've made its a statement is because of HIM! Don't tell me to stop. Tell him".
See proof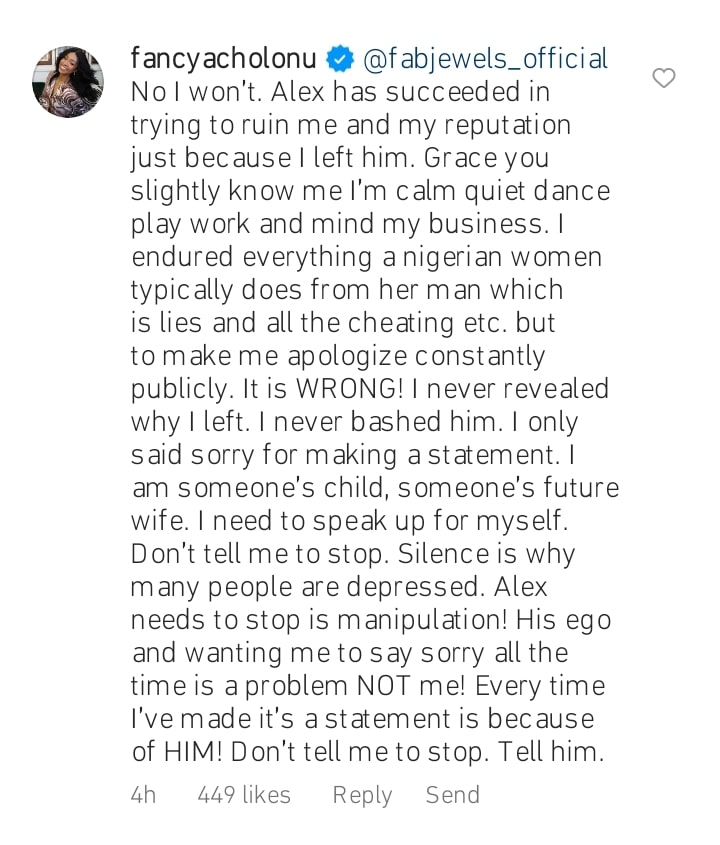 Also read 
• "Losing you felt like grief Allexx Ekubo's Fiancée tenders public apologies to him as they get back together
• "He forced me to make the apology and I fell for it" Fancy Acholonu clears the air on her public apology to Alex Ekubo
• I can't Marry him now, young lady reveals why she rejected her baby daddy's marriage proposal after dating for 8 years