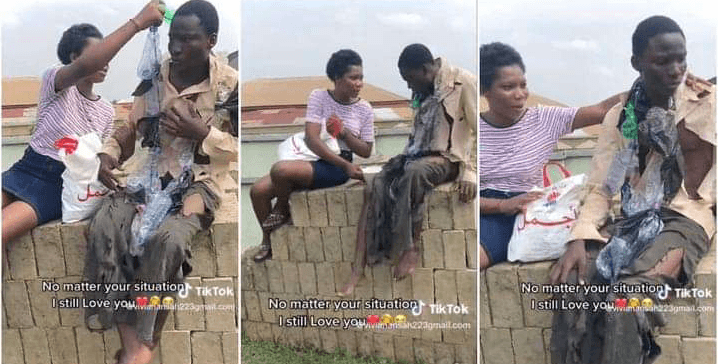 A video which is currently going viral online, has shown the moment as a young lady took responsibility on herself to be taking care of her boyfriend who ran, mad.
The video which was shared on Tiktok, showed the moment as the lady appeared on the scene with food to feed her mentally challenged boyfriend.
Not minding his filthy clothes and dirty body, the lady went and sat close to him without any shame. Another clip of the video showed the moment as she was trying to play with him as she showed her love and affection to him.
While sharing the video, the lady wrote that they had both swore to each other not to be separated except in death, which is the main reason why she can't leave him. In her word she stated
We swear to ourselves that only death can separate us so I can't leave him alone,"
See video 
https://vm.tiktok.com/ZMFb5L998/
https://vm.tiktok.com/ZMFb5fpYd/
See social media user's reactions to the video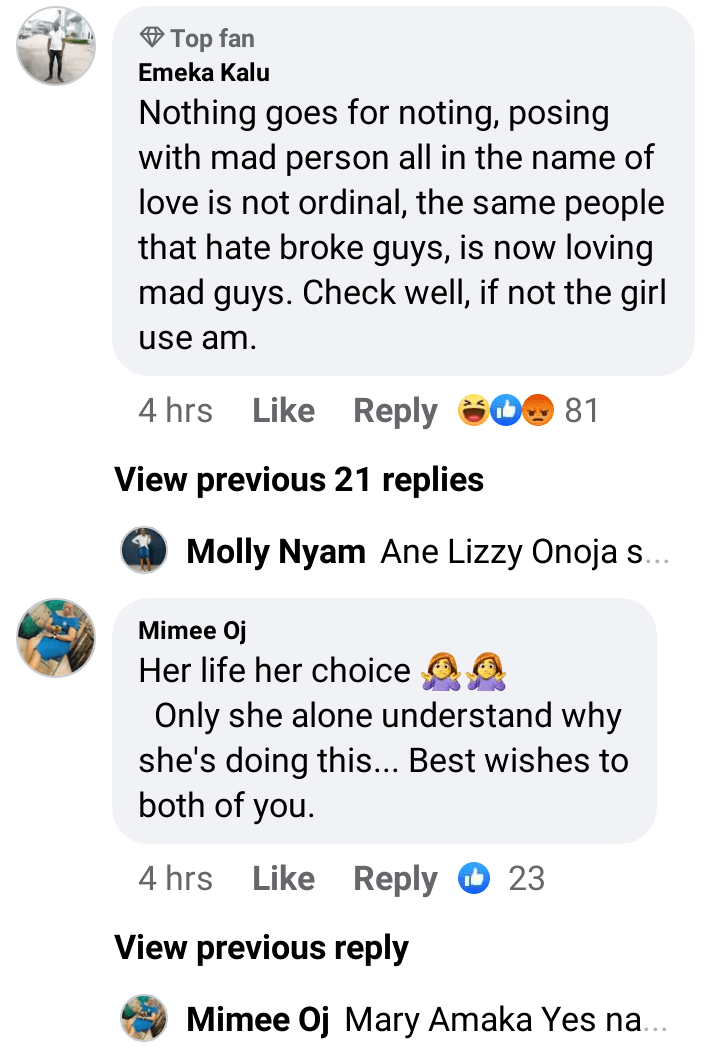 What do you have to say concerning this article share your opinion with us via the comments section.
Also, read 
• "Husband full Facebook try dey reply your DMs" – New bride says as she ties knot with her Facebook lover
• Congratulations to Nollywood Actress Bimbo Ademoye as she got engaged and set to tie the knot with her lover VJ Adams
• "When you love someone age doesn't matter" – 21-year-old Kenyan woman married to 61-year-old American man says.