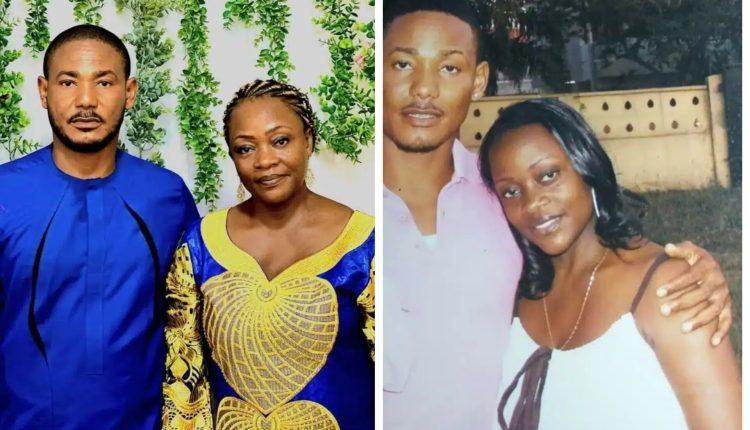 "I married a woman in whom I am well pleased" Frank Arthus slams trolls saying his wife is older than him
Frank Arthus has taken to Instagram to share a before and after pictures of himself and his wife which got a lot of people talking.
He disclosed that they had been together for 20 years and that their love has grown with time.
He also issued a warning to trolls asking them to refrain from using the name of his wife.
The actor insisted that he did not marry his wife because of any age difference between them but rather because he loves her.
Posting pictures of the both of them, he wrote:
"Leave my wife's name out of your mouths! I did not marry AGE! I married a WOMAN in whom I am well pleased with. #20yearsIsNot20days."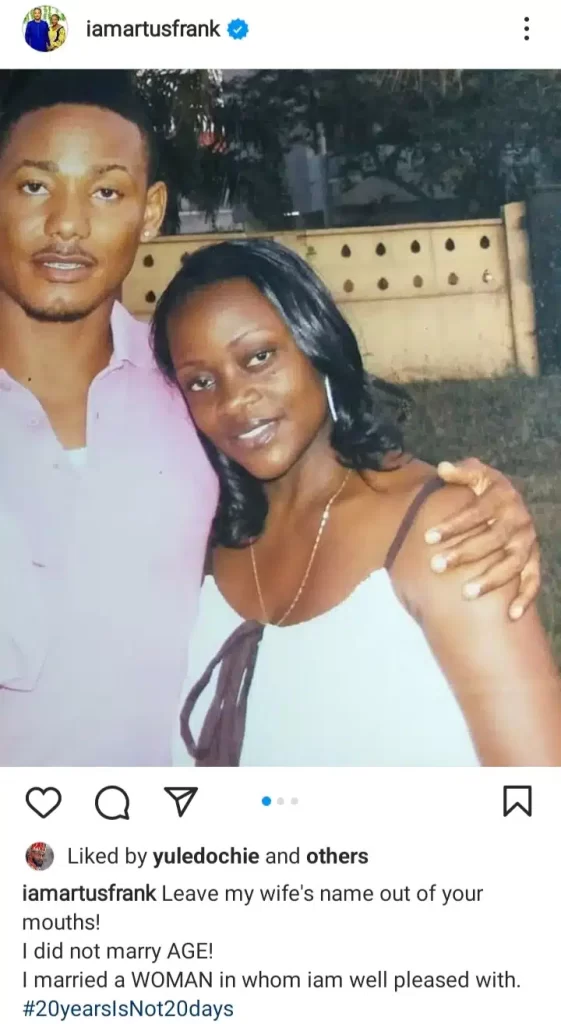 Read also: "Avoid Pretty Girls They Will Empty Your Bank Account Nigerian Singer Tony Frank warm male fans