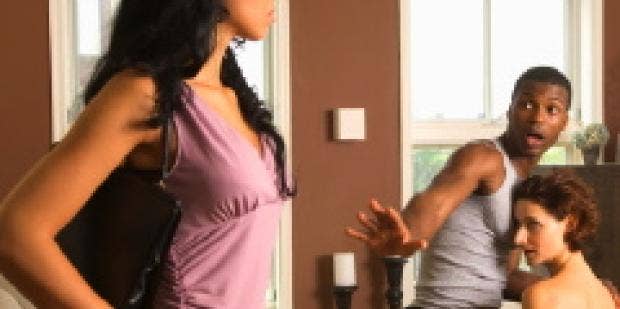 "I met him with another woman,now he is angry that I didn't fight for him" Lady recounts
A 25-year-old Nigerian woman has spoken up about how she provided for her boyfriend,only for him to repay her by first cheating on her and humiliating her.
The lady by name Nancy stated that they dated for four years before he was involved in an accident that landed him in the hospital for ten months in 2021.
During that time, she took care of him and quit her job to work as an office assistant closer to the hospital. He was able to walk again after eight months, and luckily for her, there was a lucrative job offer that she took.
Unfortunately, it had an impact on their relationship, and she was no longer as available as she had been owing to the nature of her present employment.
Nancy stated that when she went to see him one fateful day to give him medication, she observed another lady in his residence but did not cause quarrel or question her.
She departed with no problems, but the next day, much to her surprise, he came to her house and yelled at her for not fighting for him.
She wrote:
"I've been dating this guy for 4yrs (or so I thought), he got to an accident 2021 & was hospitalised for 10months till he can be treated at home. I left my job and took an Office Assistant job near the hospital so I could be near him since both his parents are dead and his sister is married.
"It took him 8 months to be able to walk on his own, so fast forward, I got a high paying job & I took it coz I have a life to live also and I've got siblings and bills so I wasn't around much after being a caregiver for over a year and thank God he's able to do stuffs himself. 2days ago was his refill for medication so I went to deliver it before going home, got there, knocked but the door was locked which is normal, went through the kitchen door and it wasn't, got in he has a visitor so I waited till they are done.
"This lady came out in my shorts/shirt and screamed upon seeing me, he came out, shocked, I hand over the medication and left. To my surprise, he showed up yesterday by 6am during our morning devotion (I stay in a 3bedroom flat with 4 other girls), embarrassed me in front of people that knows nothing about my private life shouting that I should have said something, beat the girl or him, destroy thing if I really loved him, that girls that their guys usually causes trouble. I'm a step from doing something really bad to him and I'm tryna be calm but I think I'm loosing my mind."
Read also :Three biggest signs that he is no longer interested in you