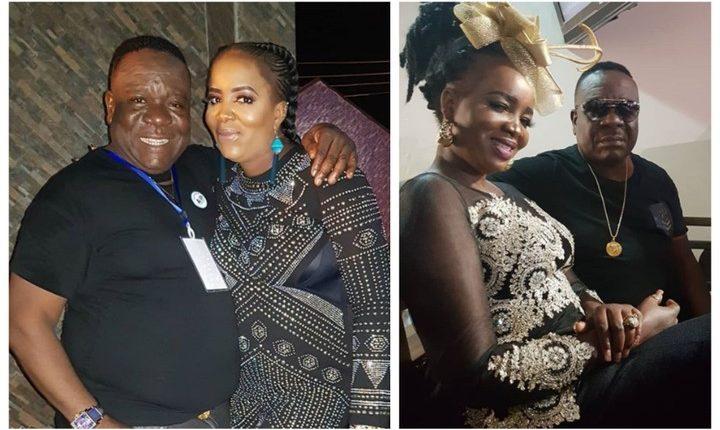 "I no longer eat my wife's food" veteran actor Mr Ibu reveals
Famous Nollywood actor John Okafor, also known as Mr. Ibu, has opened up about the serious sickness that forced him to spend approximately three years away from the spotlight.
He said that the weird illness that put him in the hospital was the work of individuals who despise him.
As you may remember, Ibu has previously claimed that his domestic employees poisoned him.
The actor claimed that while he was already "seeing the dead" God had restored him back to life.
Mr Ibu continued by saying that his illness had given him a "huge lesson" and that he was amazed to still be alive.
Mr. Ibu also disclosed that he no longer consumes meals made by his wife, Stella Maris.
The disclosure came as he was discussing how having been poisoned in the past had damaged his relationships with people in light of the current situation involving his wife.
As she argued with him and his adopted daughter, Jasmine Chioma, over claims that they were having an affair, Mr. Ibu claimed he stopped eating her food.
He claimed that while he enjoys eating a lot, he now only eats food prepared by his daughter since he has lost trust in her.
In his words:
"I have landed properties, and about 10 cars. I see the women my wife is moving with as being greedy. They have eyes on my properties. They feel like if anything happens to me, my wife would be the one to get everything…
"Since the recent incident, my wife has been so loving. But, I know it is all a pretence just to get my attention. I still show her love, providing money for domestic needs and making sure the family is fine. But, I am very skeptical. I cannot eat her food anymore. For now, I only eat from Jasmine's kitchen. She cooks a lot, and I like eating."
"My illness was actually perpetrated by people that hate me. They did what they did to me. Later, I was taken to the hospital. The doctors are prophets. So, they went into my system and they told me what was wrong and what they are going to do. I said 'Whatever you are going to do, please, do it, let me live because if I die like this the enemies will laugh'. And then the doctors said 'Okay, there's no problem'.
"At the time, I didn't know what happened. I left! So, whatever I was saying they recorded it. I was saying something like somebody who is going mad. I wasn't actually seeing anybody. But on the other side where I was at that time, I was seeing some dead people.. God brought me back."
Read also :Double blessings, Mr Ibus Daughter Jasmine announce that she is pregnant with Twins as she Celebrates her 9 month Wedding anniversary