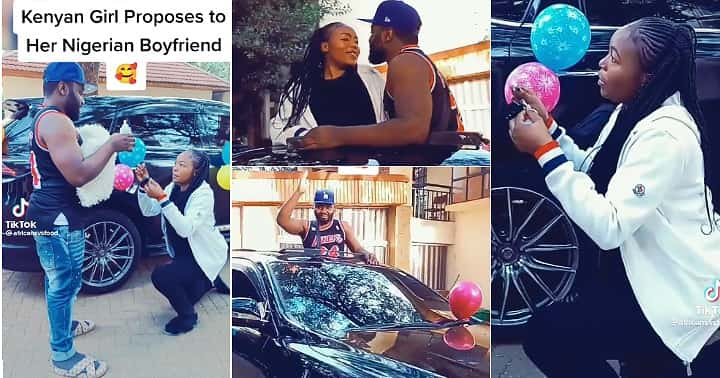 A beautiful Kenyan woman who fell in love with a Nigerian man has taken to bold step to propose to the love of her life in a spectacular manner.
The beautiful woman bought an expensive ride and ring to present to her man as a proposal gift and On the day of the Proposal, she knelt, showed him the car keys, and pleaded with him to accept her proposal.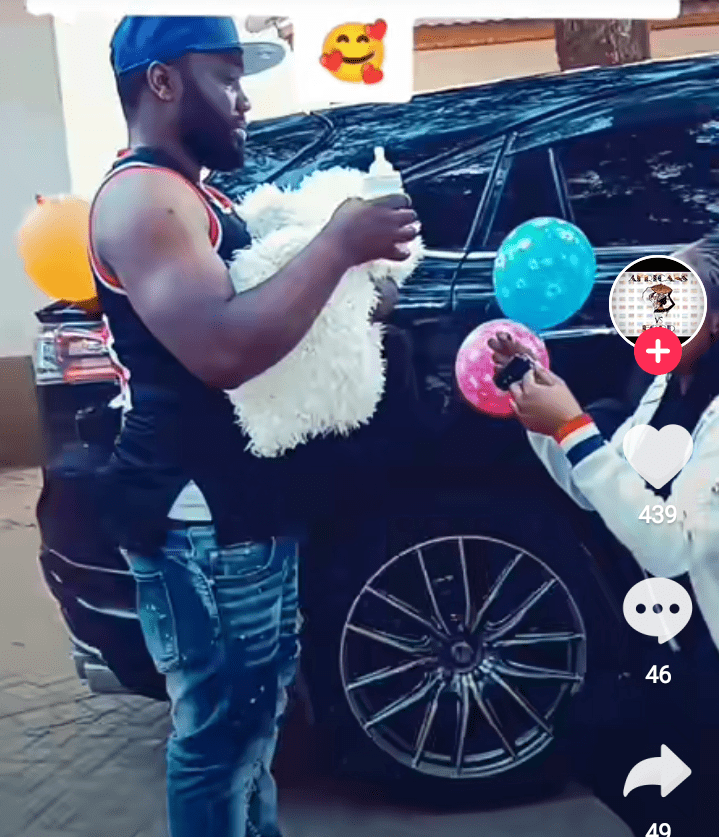 The young man got so overwhelmed with emotions and he broke down in tears while stretching out his fingers for her to insert the ring
After accepting, he got into the car with her and they ride around town with it. The video was shared by @africanvsfood on TikTok has stired several Reaction among Netizens.
See Netizens Reaction 
 @felestus said: "Not be me ooooooh not unless mm si mluhya kamili tufiakwa."
@shayanjebet4 remarked: "When JuJu overworked ."
@user5562366744844sheeee stated: "It should be the other way round but ok."
@lizmwesh27 asked: "Now you are doing this why???"
@ivykaleha3 commented: "Then after wards the man starts cheating and carrying the ladies in the same care,it can be very heart breaking much love."
@vashy18 wrote: "Kulingana na hizi comments,watu wako so negative assume it's the guy everyone will be happy bt at least this woman as shown wat a man can do a woman can."
Watch video
 Also read
• This is Amazing, See lovely Reaction as man proposed to his girlfriend in front of his cows
• She stayed with me when I had nothing young man says as her propose to his patient lover and set to marry her
• She stayed with me when I had nothing young man says as her propose to his patient lover and set to marry her