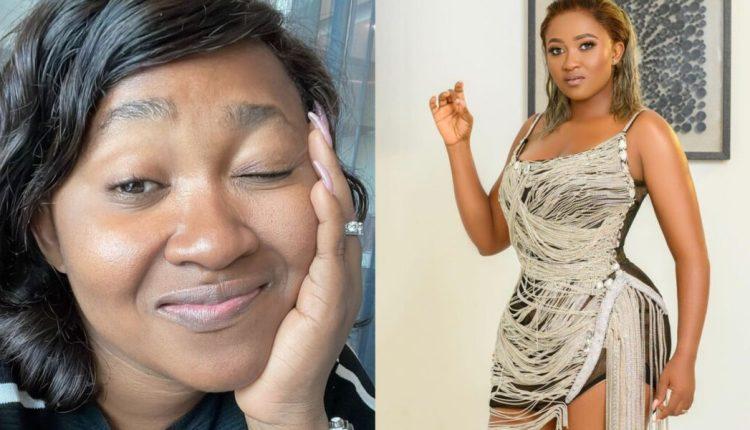 "I treat people the way they treat me" Actress Mary Njoku
Nollywood actress Mary Remmy Njoku has disclosed an obscure fact about herself that got alot of people talking.
The actress observed how people frequently advise against treating others the way that they treat you. Showing them you are the better person is what should be done instead.
Sadly, she doesn't subscribe to that kind of thinking, she however believes that people should be treated the same way they treat others.
In her post she wrote:
"They say….
Don't treat people like they treat you. Show them you are a better person. I am not. I am cr@zy. I can't lie".
Following that, her post has elicited responses from her followers and colleagues.
One Perece Ofoli wrote, "Wow thank God am not the only one on this table.
One Chi Made wrote, "Give and it shall be given unto you.
One Batom Barry wrote, "Oh yes! Treat me like I'm nothing. I'll definitely turn you to nothing with my attitude.
One Backdrop Consultant wrote, "Humble with a little bit of cr@zy.
One Ukamaka Onahogbu wrote, "I agree with you biko.
One Jane Cherish wrote, "Oftentimes people don't know it understand the gravity of what they did/do unless same is fine to them. I forgive but not always so before you offend me think it twice because I honestly would show you pepper if my demon is around. I'm not always the bigger person.
Uche Nnanna wrote, "Am telling you oooo reposting shortly Biko.
Uche Ogbodo wrote, "Dey don't know you.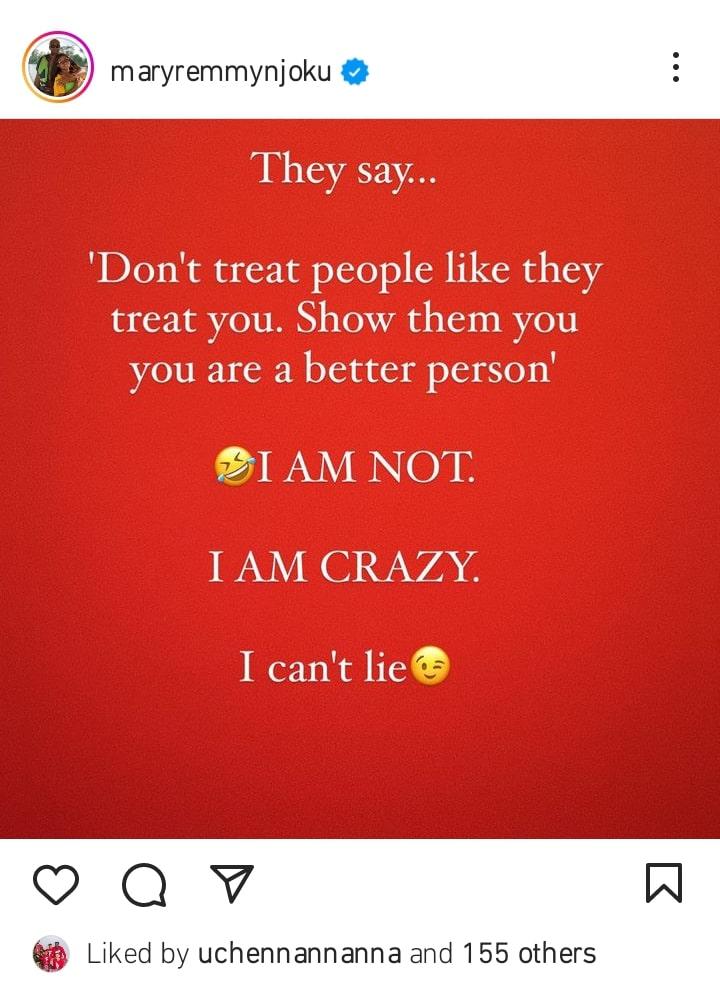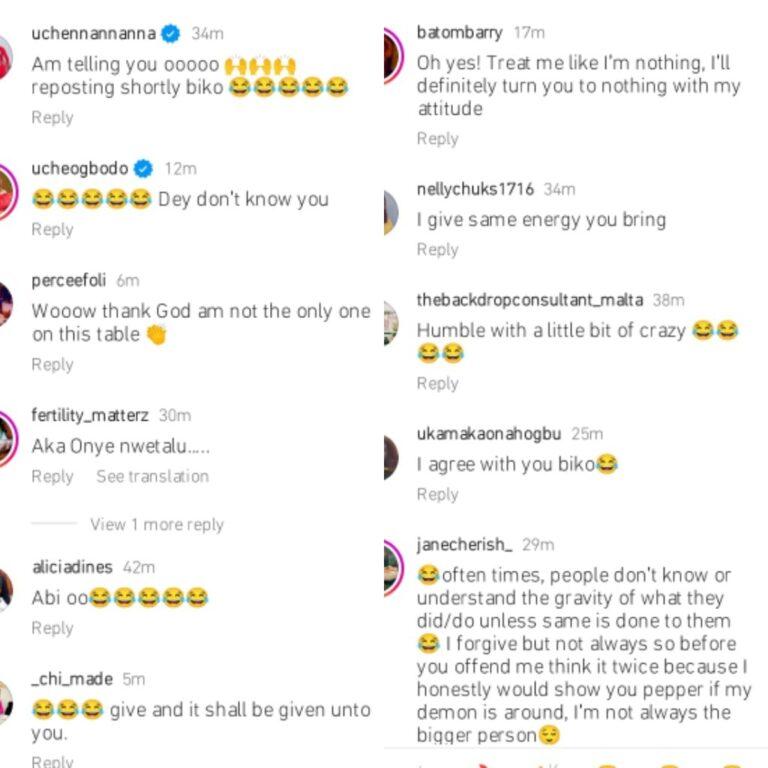 Read also :"You Won't See Me Again": Primary School Girl Writes Painful Goodbye Letter to Her Dad for Abandoning Her