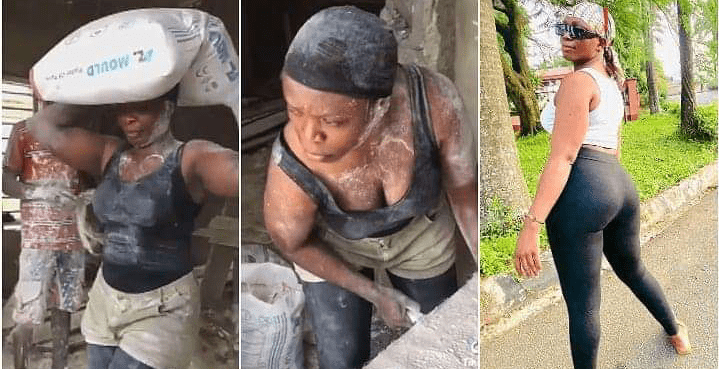 I'm proud of my job, Nigerian lady who does POP overhead ceiling statedI'm proud of my job, Nigerian lady who does POP overhead ceiling stated
A beautiful Nigerian lady identified as Okeke Stephanie has been tending online over her bravery in venturing into a tough career path
Stephanie is a professional POP overhead white ceiling maker, who has faced several discouragements because of the type of job she chose to do, also stated that she was discouraged by her father and her aunt asked her not to do the work when she first showed interest in the Pop making.
According to Stephanie, her father, aunty and her close friends were not happy with her choice of career. and they all pleaded with her to choose something else because fixing of POP ceiling is not a woman's job.
Stephanie said she continued learning the job bit by bit till she became a professional. According to her, those who were mocking her are now proud of her.
---
Trending "I met him when he didn't have a phone": Lady stays with man till he buys Benz
---
Stephanie added that Although the job makes her look untidy, but that it doesn't stop her from looking nice when necessary.
When Stephanie was asked about her challenges in the field, she speaks about her challenge she lamented bitterly that her biggest challenged is when people see and downgrade her and assume she cannot do the job because she is a woman. She said sh always tries to give her customers the best so that they can believe she is good at the job.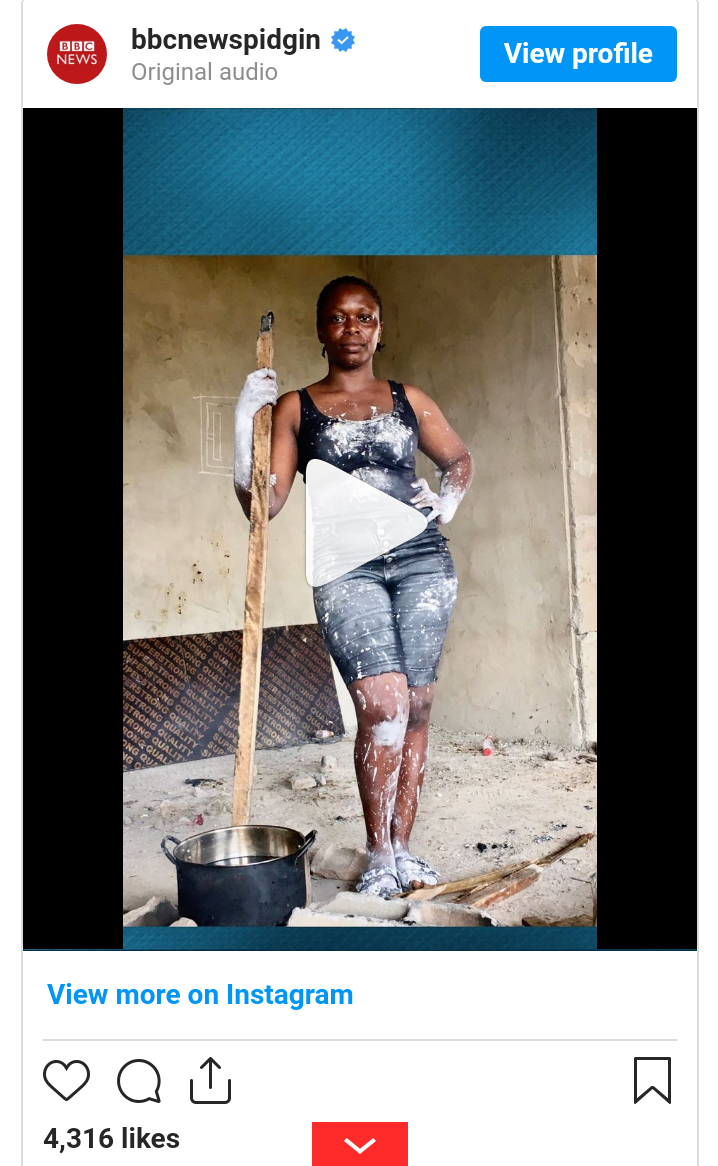 As Stephanie motivational video got online, many social media users gas come in their masses to encourage her. See social media
Abiolaamao said: "Nigeria has bundles of talents. May God give us good governance."
Jasonsfoodsng wrote: "Go girl. God bless the works of your hands and make all your dreams come through."
God_own_p.o.p stated: "Thank you so much." Ochonojone wrote: "Beautiful and hardworking."
Silverderaasogbon said: "Nice1 girl." Kriomami remarked: "What an inspiration!! Go girl."
Ib.flora noted: "Wow impressive! My dear well done." Ogesbakedtreats said: "Work na work jare, welldone sis."
What do you have to say concerning this article share your opinion with us via the comments section.
Also read Love at First Sight: 8 Signs You Have A Crush on Someone
"joke silvas devotion to her husband is because she is old school" : Patrick Doyle wrote…
Secondary school student goes on his knee and proposes to his girlfriend at end of WAEC exams (video)