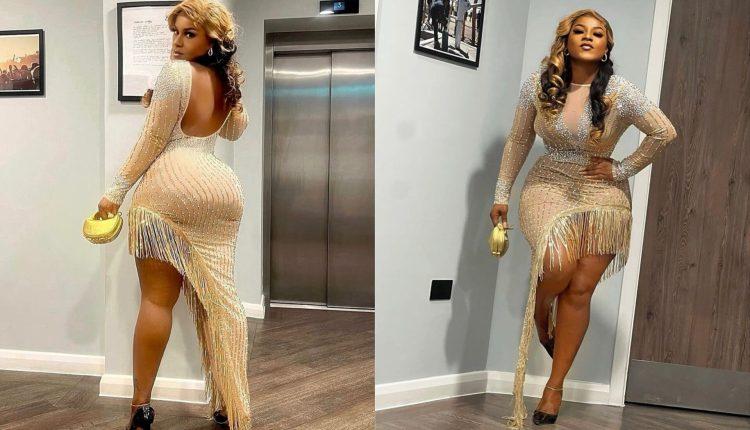 "I'm way above you all" – Destiny Etiko slams those criticizing her sense of style
Nollywood actress Destiny Etiko, has responded to the trolls who are always criticizing her sense of style.
It appears that Destiny Etiko has been the target of questionable remarks about her sense of style for long time.
She however finally chose to comment on the situation via her official Instagram account.
The actress took it very hot on the trolls, adviced them to always pay attention to their life rather than hers.
She declared that she is "far above" all of them, called them frustrated sisters that can't feed themselves .
Destiny Etiko wrote:
"If they invest the time they spent on my page in there miserable lives, just maybe God might have mercy on them and grow there finances 🤷‍♀️
👇
Am here living my best life and ofcos growing my account and some frustrated sisters that haven't fed themselves well are always here with fake pages blessing me the more with their admirations😁🤪 e Dey pain them eeeh 🤣🤣 even wen some of them are on my block list but them go still dey spy On their ROLE MODEL 😅 u won't go and search for a job Abi
DESTINY IS THE BP that u all haters will have.
👇
For the last time
U can't stop me
I am blessed from the heavens
Una no get option
No one says a word and it comes to pass if not the one my God almighty has ordained 👂
BE MY GUEST ❤️✌️
I am waaaaay above you all 🕊"
Read also : "I have acted with Mercy Johnson and Destiny Etiko, but wasn't paid by producers" Actress Boma Dokubo