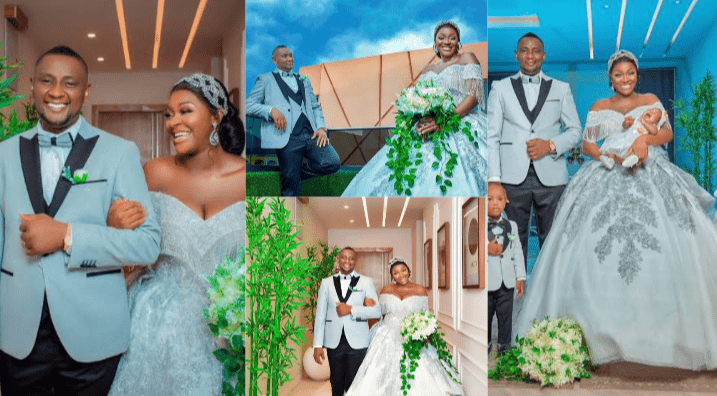 It's the Devil's hand work Nollywood Actress Chacha Eke testifies in Church as she reunite with her husband
Cha Cha Eke
A video clip which is currently going viral on social media has shown the moment as Popular Nollywood actress Chacha Eke was testifying in a Church on Sunday, November 27, 2022, and appreciating Austin Fanni her husband, for sticking with her despite her mental issues.
Recall that the Nollywood star announced her separation from her husband in the month of June, saying she left her marriage because she still wants to be alive than to leave as a c0rpse. In her words she stated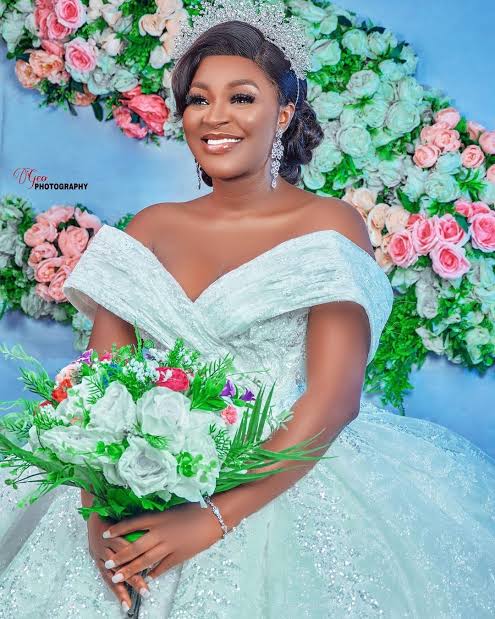 "Many have d!ed pretending all is well whilst wishing, hoping, and praying for a better tomorrow.
I don't want to "d!e" or go inexplicably "missing". I sincerely and publicly apologize for living a lie these past years. True to random speculations, there has been trouble in my "perceived paradise".
For the 2nd time in 2years, I am here again on social media boldly declaring that I am done with my marriage. My long overdue/relentless stance on this is of course no news to Austin Faani, the doctors, and my parents." she announced.
However, while testifying in the church yesterday, she revealed that she is back with her husband and thanked him for sticking with her during her trying mental health state.
Watch the Video
See social media user's reactions to the video
One Jessica wrote "Another day another lesson learned. If you like go put mouth for people relationship issues they'll settle and use you as enemy of progress"
One Nwafor wrote " chacha pls next time dnt publicize ur family problem again. it's becoming embarrassing."
One Rose wrote "And Nigerians were busy accusing the husband of domestic violence, the earlier we all learn not to jump in conclusion fast the world will a better place, what will now happen to all the allegations they laid on the man? Learn to hear from both sides of the story before concluding, and if you don't know what happened, and you weren't there just shut up! Everybody should learn"
One stacy wrote "Please let's not say negative words to her… please the world is too crazy already.. let's just be nice to one another… this is not funny., she could any of us here.. could be your sister .. could be mine… let's be nice"
What do you have to say concerning this article share your opinion with us via the comments section.
Also, read 
• See lovely moment as Nollywood Actress Rita Dominic and her husband arrives in UK ahead of white wedding today
• Beauty in simplicity, Beautiful Bride use simple dress for her wedding day say she doesn't want to waste husband Money
• My husband is the best, Nollywood Actress Regina Daniel boasted as she receives N10 million credit alert from Ned Nwoko