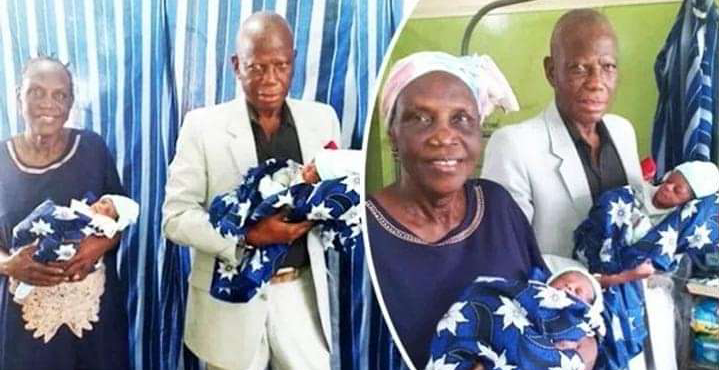 Joy as elderly Woman gave Birth to Twin Babies after 46 years of waiting and praying
An elderly couple Margaret Adenuga, 68 years old, and her husband, Noah, 77 years old are over-excited as they finally become parents after 46 years of waiting. From report, the couple got married in 1974 and have been unable to have children since then.
According to Margaret, she has attempted artificial insem**nation four times before finally succeeding, and the woman gave birth to twins last year.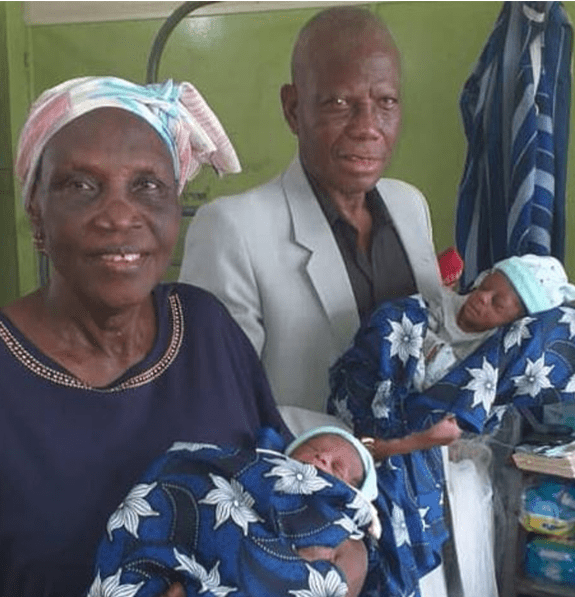 She added that despite a long and difficult journey to this end, they never gave up hope. In Margaret words she stated,
 "I have a dream and I believe our dreams and desires will come true," said Noah, who is now retired.
"I never lost hope, not for a single day. I always told Noah we would have a baby before we moved out. That baby will leave with us. Not even a baby. There will be two. I am a church attendant, and I have seen in the church with much certainty that there is nothing God cannot do. That's why I believe that. I have stuck to my faith that God will give it to us," Margaret said.
 Margaret and her husband has finally realized their dream, as they become proud parents of a little boy and a little girl. The twins were born by cesa*ean section in the 37th week of pregnancy last April in Lagos.
The doctor who delivered the birth, Dr. Adeyemi Okunowo, said that because Margaret was at increased ʀɪsᴋ due to her age, she was monitored by a group of experts throughout her pregnancy.
"As an elderly woman experiencing her pregnancy for the first time, it was really a big risk. It also contributes to the fact that the babies are twins, so we had to pay attention throughout the pregnancy," the doctor said.
"At a late age, pregnancy has certain health ᴄᴏᴍᴘʟɪᴄᴀᴛɪᴏɴs, such as ᴘʀᴇᴛᴇʀᴍ birth. Margaret was lucky in this respect, but the possibility of postpartum ᴄᴏᴍᴘʟɪᴄᴀᴛɪᴏɴs still exists," added Dr. Adeyemi Okunowo.
Margaret and Noah are very happy anyway. After 46 long years, their dream has finally come true. Congratulations to them ♥️♥️♥️
See more photos from the Couples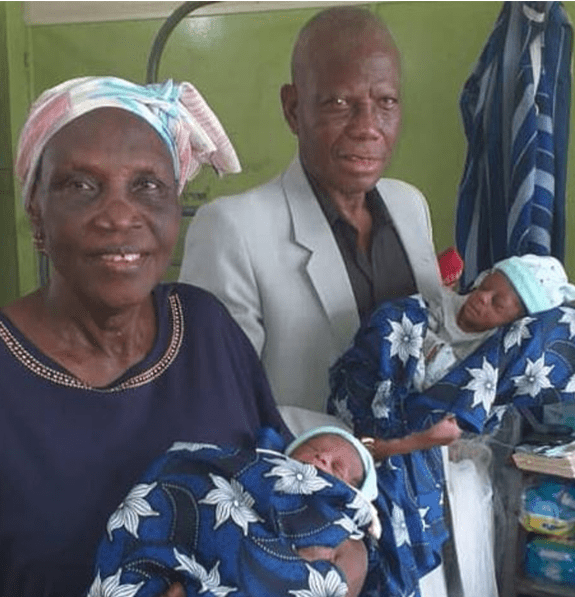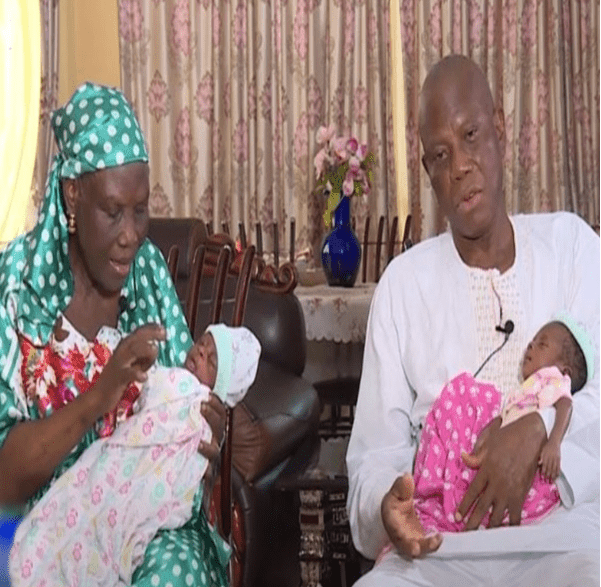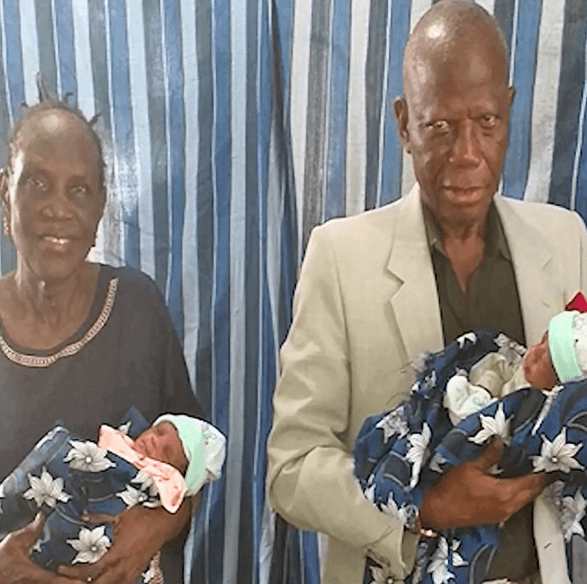 Also read
• I Said Yes to The Love of My Life Pregnant Lady with Big Baby Bump Shares Sweet Proposal Video.
• God still does miracle woman who got pregnant at 60 Flaunts Baby Bump with joy (video)
• Congratulations to her Lady welcomes her first child after 8years of waiting, amazing baby bump went viral.
• ASUU strike no do me well Nigerian student shows off baby bump.