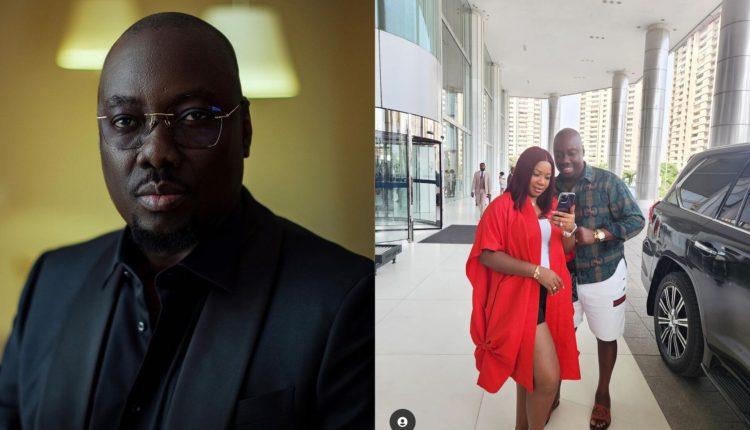 "Keep winning sweetheart" Obi Cubana's wife, Lush Eby writes him a sweet note on his birthday
Nigerian business Magnate and Socialite Obinna Iyiegbu, also known as Obi Cubana is celebrating his 48th birthday today, and his wife, Lush Eby has penned a sweet lengthy note to celebrate him.
Lush Eby took to her official Instagram page to sing praises of her husband in both English and native language.
She Prayed for him and wished him well in all his endeavors as he celebrates his birthday.
Sharing some cute photos of him, Lush Eby wrote:
"Happy birthday to you my dearest husband, my bestie, my darling, my Shugah, my king, my boss, my ride and live, the father of my children, King of boys.
Happy birthday to the man of the people, the philanthropist of our time, the king maker, the trailblazer, the great leader, and the pace setter…
Happy birthday to the kindhearted, amazing, excellent, loving, ever-cheerful human…
I never cease to tell you that you are a gift to the world. You are one special being that people truly are yet to understand.
Today, my prayer for you is that you will live to fulfill your mandate upon the earth. You will excel in all you do. Your name will be written in history as someone who made a great impact on his generation.
With long life will God satisfy you and show you his great mercy.
You will be like a tree planted by the riverside that yields forth its fruit in due season and your leaves will never wither.
You will eat the fruit of the land and you will be called BLESSED.
May God continue to fill your cup with gladness and Joy. May favor surround you as with a shield and May God continue to shield you from all evil. With long life will God satisfy you and show you his great mearcies.
Great strength and vitality I pray as you continue to walk your path in destiny.
Long live DR OKPATAOZUEORA 1
Long live OKPOLE YANKEE NWOKE OMA 1
Long live OPI AGWU AGWU 1
Long live ASIWAJU 1 OF IGBO LAND
Long live NWACHINEMELU 1
Long live OJI UNO EME OGO 1 OF OBA KINGDOM
Keep winning Sweetheart ❤️
Happy birthday Shugah M! ❤️😍❤️