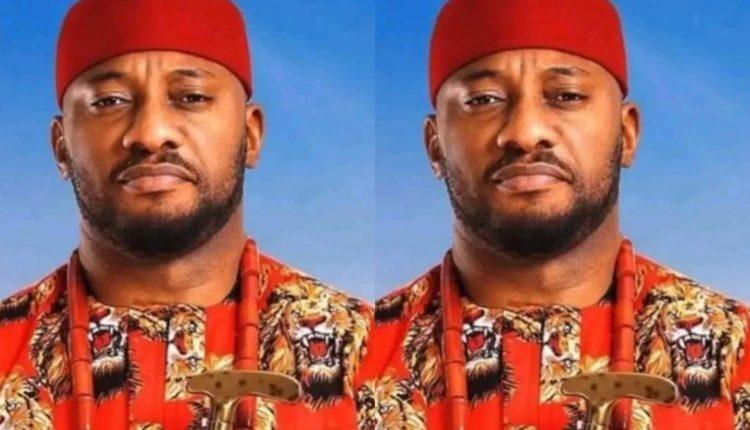 "Keep your confidence level so high" Actor Yul Edochie gives dating tips to men
Nollywood actor and film producer, Yul Edochie, has shared  some dating tips with his fellow men.
The actor cautioned males not to be scared by a woman's success in an Instagram post.
Yul Edochie held that if a guy falls in love with a wealthy woman, her status shouldn't prevent him from telling her how he feels.
He observed that not all women are materialistic; rather, they are more attracted to a man's character, sense of logic, demeanor, and appearance.
"If she's rich and you, shishi no dey your side but you like her, tell her you like her.
If you want to date her tell her.
Not all women are after money. Some women are moved by the quality of the man, his reasoning, his behavior, his looks.
Tell her how you feel. She'll either say yes or no. She no go kill you. Whether you're rich or poor, as a human being keep your confidence level high. Even your confidence can make her like you. Money is not everything".

"Money is good. Very good actually. But money isn't
everything" he wrote.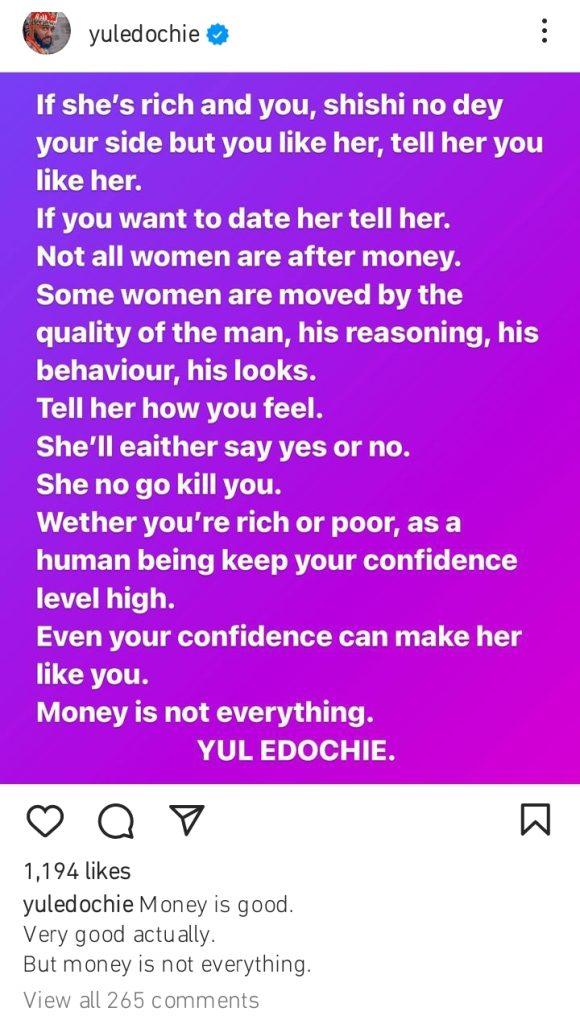 Read also :Happy birthday my King Nollywood Actress Nkiru Sylvanus Ble ble& says as she celebrates her husband birthday few weeks after their wedding (Watch)