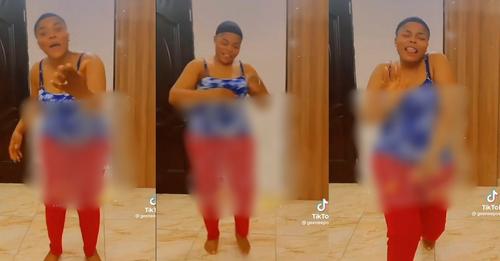 Lady mocks her sister-in-law for not having a son after giving birth to 5 girls.
The video going round the social media shows a lady mocking her sister-in-law for not being able to produce a male child after having five girls.
she made known to netizens that her sister-in-law made a statement that annoyed her when she gave birth to her own first child.
photo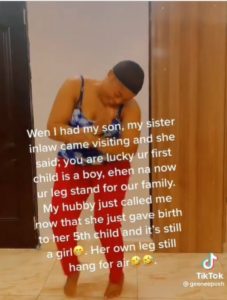 Reacting to this, many mixed reactions have been going on as some agreed to what she did while others see it as something wrong.
what's your reaction?
Read more…
"I beg you, please take care of my daughter": Nigerian man tells In-law in video.