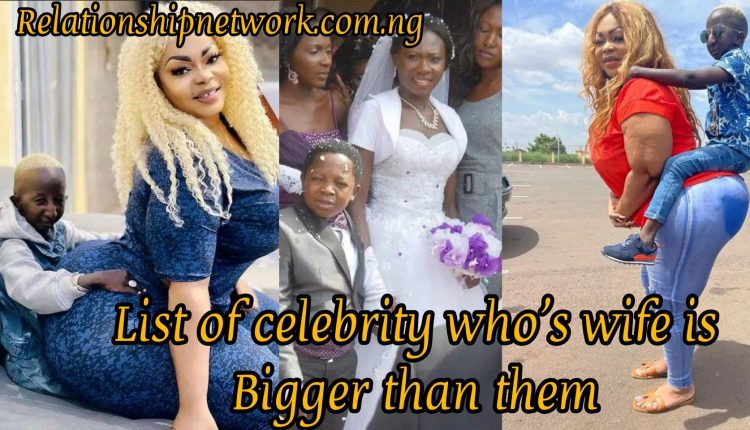 List Of Celebrities Who Married Women Bigger Than Them
 Some Celebrities were born small in size and after fame, they found love and got married some married women who were bigger than them in size while some got married to women they are bigger than but in today article we are listings some Celebrities who married women bigger than them
1. Grand P :
Grand P is a popular singer, actor, social media personality, and politician born in Guinea. Grand P is one of the most celebrated music icons in Guinea. Grand P is engaged to Eudoxie Yao
Grand P And His Partner
Grand P is full engaged to Eudoxie Yao who is a popular plus-size model, and they have been engaged for some time now
Photo Of Grand P With Eudox Yao
2. Chinedu Ikedieze ;
Chinedu Ikedieze popularly known as Aki is a well-known Nigerian actor, entrepreneur, and serial investor.
Born on 12 December 1977  entrepreneur and serial investor. He is best known for playing alongside Osita Iheme in the majority of his movies.
Chinedu Ikedieze

  

And His partner
Chinedu Ikedieze is married to Nneoma Ikedieze, both of them have been married since 2011
Photo of Chinedu Ikedieze And Nneoma Ikedieze
Read Frederick Leonard Biography, Net worth, and birthday
3. Teju Babyface :
Teju babyface's real name is Gbadewonuola Olateju Oyelakin he is a Nigerian standup comedian, talk show host, producer, and writer.
He introduced a new genre of talking to the Nigerian TV space with The Teju Babyface Show in the year 2010 He is also known by many in Nigeria as The King of Talk
Teju Babyface And His Partner
Teju babyface is married to Banjoko-Oyelakin they have been married for a long time now they both run the Teju babyface Tv Show who is a popular plus-size model, and they have been engaged for some time now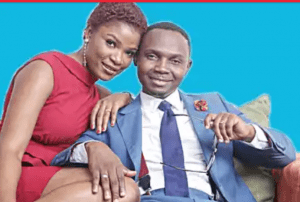 Read Also: Can A Relationship Lead To Marriage
We are on Facebook