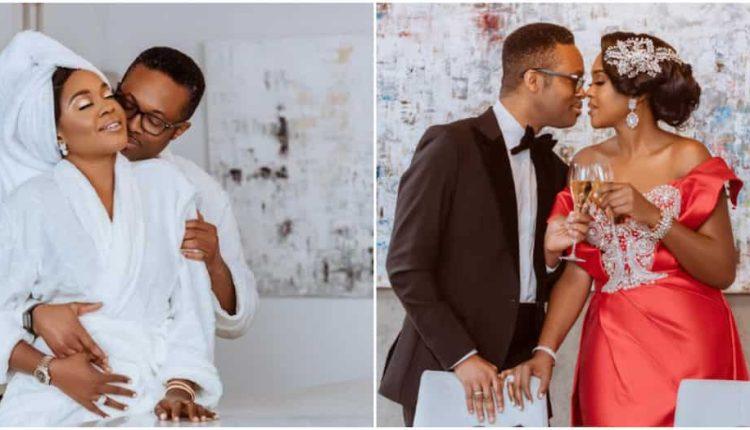 "Love Is Sweet O": Omoni Oboli's Husband Pens Romantic Note to Her on Their 23rd Valentine's Day Together
"Love Is Sweet O" were the reactions of Omoni Oboli's Husband as he Pens Romantic Note to Her on Their 23rd Valentine's Day Together
The popular Nigerian actress, Omoni Oboli, who presently finds herself in a celebrity marriage left fans gushing over how he celebrated her on Valentine's Day
Sharing a romantic photo of the beautiful moment of them in bathrobes while also revealing that it was their 23rd Valentine's Day together left fans gushing over how they celebrated Valentine's Day.
Laying emphasis on the fact as to why love is what gives Valentina day value, the husband of the popular actress noted that February 14 is just another day to express his love to his partner.
In his words, "It's the 23rd Valentine's Day ❤️ with my wife and best friend @omonioboli"
"It's not the day that gives it meaning, because it doesn't, but the love that gives each day value and meaning, so that the day, in whatever way it comes, becomes just another excuse to say to you my love "l L❤️VE YU " he shared.
"Please Forgive Him": Man Kneels in Public to Beg Girlfriend to Take Him Back, Holds Her Legs in Video
"Please Don't Kill Me, I Will Confess": Nigerian Lady in Tears as She Goes 'Crazy' in the Street, Video Trends