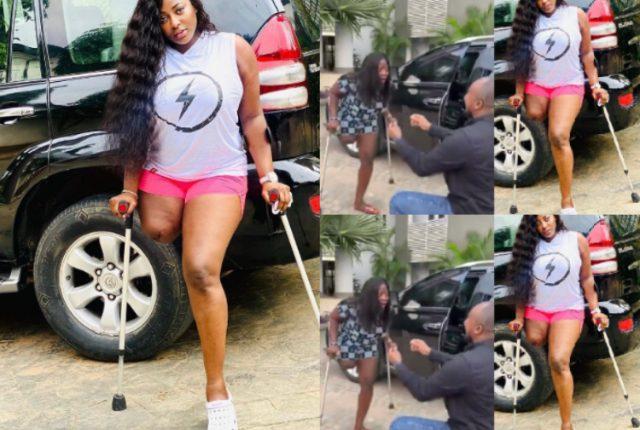 "Love is very sweet with the right person" Actress Doris Samuel Akonanya says as she gets engaged
Doris Samuel Akonanya, a dancer and actress in Nollywood, is engaged to social media influencer Darlington Chidera Ibekwe.
Her man, Darlington Ibekwe, proposed to her in front of the camera in a video that was circulated online.
Speaking in the video, Darlington said:
"This is the first time I'm being available for your birthday since all these years. Whenever it's your birthday, I'm not always around. I want to apologise for all those years, and I said I'm going to make it up today.
"Happy birthday, my love. And one more thing since I'm available today. I want to be forever with you. Will you marry me?"
Following her marriage proposal, the delighted actress said:
"So guys, today is my day. The most important thing in this life is that love is very sweet with the right person. Like this, I'm taken."
Read also:Actress Regina Daniels Sparks pregnancy rumors in new video