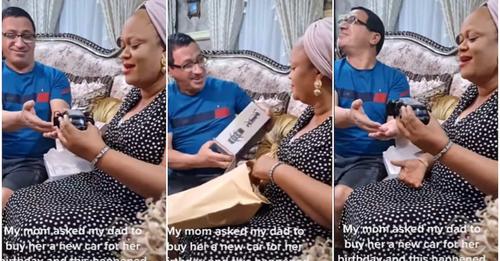 Man buys toy car for wife who asked for Range Rover on her birthday, she looked at him surprised in video.
A lady took to her tiktok handle to share a video of what her dad did to their mum on her who requested for a Range Rover as a birthday gift.
In the video, the man got a toy car for her, she was surprised and has no option that to claim a real Range Rover with faith.
watch video:
Read more…
"I need a sibling": Little boy breaks down in tears as mum advices him to pray.