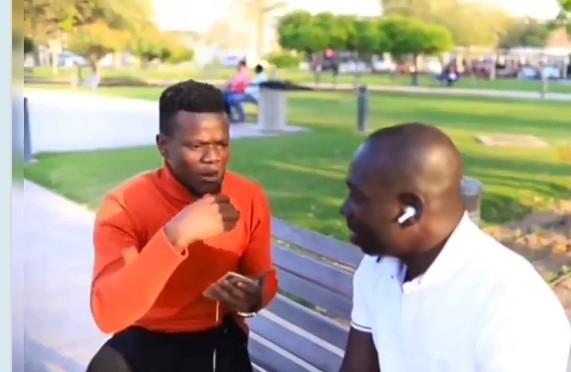 Man Collapses After Girlfriend Mentions Another Man's Name During Loyalty Test
A Ghanaian man living in Qatar collapsed when his'serious' girlfriend brought up another man's name during a loyalty test.
The lover man had lavishly praised and promoted his girlfriend to a YouTuber who agreed to the interview before the treachery.
He boasted that his beloved had no interest in dating anybody else and that she would never bring up the name of another man. The fact that he provides for all of her necessities and sends her money at the end of each month was also disclosed.
Daniel, who is not the name of her boyfriend in Qatar, was mentioned by the unfaithful lover during the call, Before the phone hung up, the man immediately passed out.
Read also : If My Wife Hires A Maid To Cook And Clean For Me, I Am fu#king That Maid Nigerian Man