Man meets girlfriend when she's pregnant —Receives negative comment for taking another man's baby.
Man meets girlfriend when she's pregnant —Receives negative comment for taking another man's baby.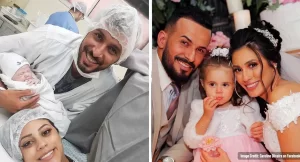 This has been going viral as lots of reactions continue to pop up regarding the decision of a man named Edger who fell in love with a woman who's already pregnant for another woman.
According to the lady, she was not aware of her pregnancy and has vowed never to do anything in common with her ex-boyfriend who owns the pregnancy.
According to her, learning that she was pregnant was one of the hard times she went through. She was scared of how Mr. Edger would react to the news.
But when she narrated the whole story about her former boyfriend and how she's tired of being in a relationship that isn't meant for her, the young man surprised him with his kindness, love, and understanding.
He welcomed her and agreed to take proper care of her and the unborn child.
According to his interview with a popular site,
He said:
"I was afraid of getting involved because she was pregnant with a child that was not mine but soon the fear went so unnoticed that I unwittingly got involved. She completes me to the point that pregnancy was not an impediment. It was all very natural, and when I saw it, I was already emotionally involved with that pregnancy and taking care of them, doing everything I could. "
He further added….
"I just fell in love with someone who was pregnant. That's where our story begins. In a month, I asked her on a date, with a beautiful declaration that I always dreamed of making to the woman who walks with me. Two months later, she was the one who surprised me with such a suggestion to marry. And I had no doubts. I replied that it was also what I wanted. So, you ask me: but so fast? There's no reason to wait when it's in God's plans."
But there's a big problem!!!
Many netizens have criticized him concerning how he claimed another person's child as many advised him to break up the relationship.
He said:
"Unfortunately, in the midst of so many positive and supportive words, there were also negative comments. Most were men, and I don't understand why so much hate."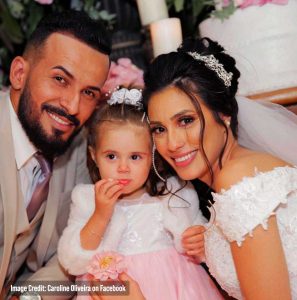 But their plans aided to no avail.
He wrote:
"I am in love with these two women and will do everything in my power for them."
What's your reactions!!
Read more…
Reactions as married man narrates a story of what makes their love to grow stronger;