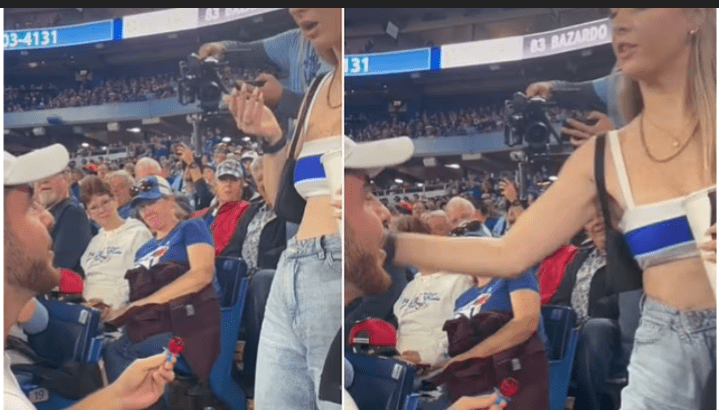 Marriage proposal gone wrong! Woman SLAPS her boyfriend across the face after he asked her to marry him
Alexander Korda's
In a viral video, a young man identified as Alexander from New York has been sad as his girlfriend turned down his proposal to her with a lollipop ring
Alexander Korda's has been extremely sad after his marriage proposal went wrong, Alexander decided to make his relationship with his girlfriend official as he went on his knees to propose to her, she angrily gave him a big slap on his face and walked away.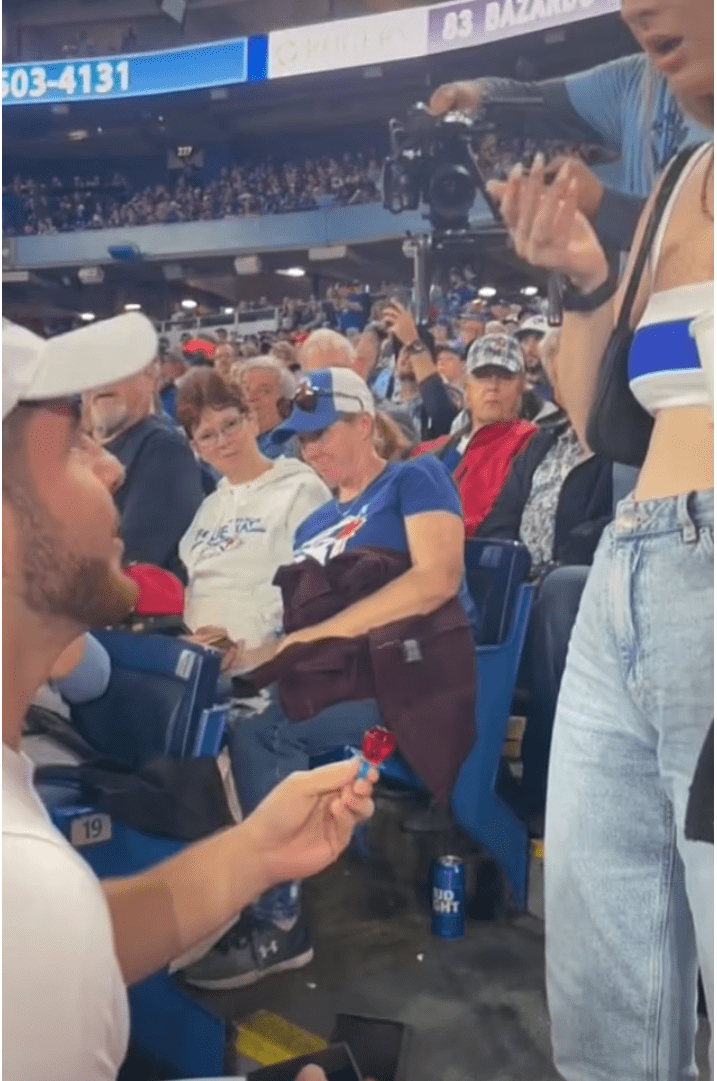 Crowds who were gathered to watch the Toronto Blue Jays take on the Boston Red Sox, were shocked as the saw how the girl treated her man as they never expected the proposal to go south.
See video 
What do you have to say Concerning this article share your opinion with us via the comments section.
Also, read