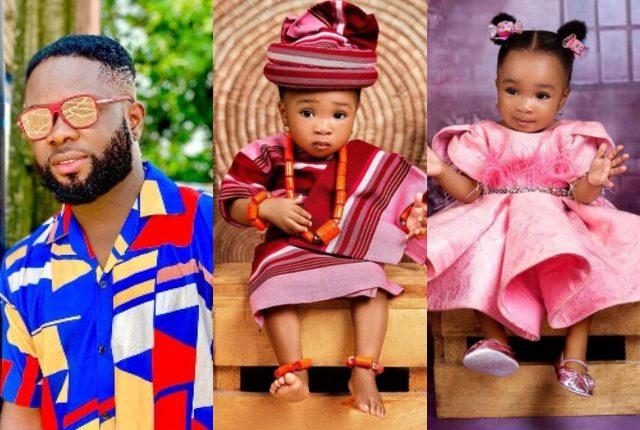 "May you forever be happy" actor Itele prays for daughter as she celebrates first birthday
Ajeromola, the second daughter of Itele, a well-known Nollywood actor and producer, is turning two today.
The actor lavished her with love by sharing wonderful photos of the celebration on his Instagram page.
Itele gushed with affection for his daughter and thanked her for all the reasons they had to rejoice and be proud of her.
He recalled how they gave birth to her and how he can't believe she is already one year old.
The proud father of one prayed for her as he wished her a very happy birthday .
"Time flies so fast! Just a year ago, we were celebrating your birth, now we are all braced up to celebrate your first birthday. In just a year.
AJEROMOLA a.k.a IYALODE OF EGBA LAND.
You have given us countless reasons to be proud and happy.
May you forever be smiling, laughing, and showing joy everywhere. Happy first birthday to my adorable princess!".
Read also : I love you madly Tinsel Actors, Iyke Okey Florence Okechukwu Celebrate 10th Wedding Anniversary