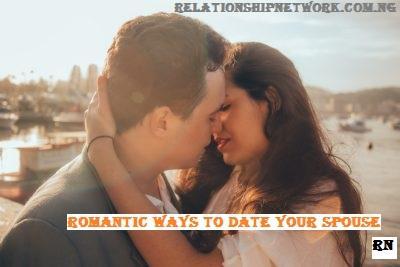 Most Romantic ways to Date Your Spouse
Are you tired of your relationship feeling stagnant or routine? Do you know that there are a lot of romantic ways to date your spouse if you miss the excitement and passion of your early days together? Do you also know that your action can determine the future of your relationship with your spouse? If so, it may be time to go on, some gateway romantic dates with your spouse!
Below are some ideas to help you reignite the spark and keep the love alive:
Have a candlelit dinner at home – Spend some time cooking a special meal for your spouse, and then set the table with candles, flowers, and your finest dishware. This is a great way to create a romantic atmosphere without breaking the bank.
You may be saying, but I do cook for him or her every day so what's the difference? The difference is clear, preparing a regular meal for your spouse is a normal routine that must take place at home, but when it comes to candlelit dinner, it means that this particular meal, is his or her favorite and it is to make him feel special and also to reminder him
Take a dance class together – Whether you prefer salsa, tango, or ballroom dancing, taking lessons with your spouse can be a fun and intimate experience. Not only will you learn a new skill, but you'll also be spending quality time together.
Go on a sunset picnic – Pack a basket with your favorite foods, a cozy blanket, and a bottle of wine, and head to a scenic spot to watch the sunset. This is a great way to slow down and enjoy each other's company in a beautiful setting.
Have a spa day – Pamper yourselves with massages, facials, and other treatments at a local day spa. This can be a great way to relax and unwind together, while also taking care of your health and well-being.
SEE MORE: Why A Man Leaves His Wife For Another Woman: Ways To Prevent It
Take a weekend getaway – Plan a romantic weekend trip to a nearby city or countryside retreat. This is a great way to escape the stresses of daily life and focus on each other.
Plan a surprise date – Surprise your spouse with a romantic date that you've planned from start to finish. This could involve anything from a hot air balloon ride to a scavenger hunt around your city, depending on your creativity and budget.
Remember, the key to keeping the romance alive is to prioritize your relationship and make an effort to create special moments together. With a little bit of planning and creativity, you can go on satisfying dates that you'll both cherish.
Join Us Here On Quora