Mother Of 3 Reveals How Her husband Married Another Wife And Everybody Hid It From Her
A mother-of-three residing in the USA claimed that she had recently learned that her husband had secretly wed another woman in Nigeria.
She claimed that she had been married to her husband,Tunde Oyelade for 12 years and had believed she knew him well until she traveled to Dubai with him in April 2022.
She and her husband were on a video conference with their three children, who had returned to the United States, when a message appeared on his phone reading:
"Every time I see her pictures, it makes me sad."
She claims that when she questioned her husband about it, he dismissed her concerns and said a woman from his past was the one who was persistently bothering him.
When the weeks went by and she and her husband returned to the United States, she checked her husband's phone and discovered an odd number that called frequently.
Notwithstanding her claims, she claims she called the woman, who flatly denied any connection to her husband. Unbeknownst to her, Bunmi Adedapo, the woman, had wed her husband a year earlier, in 2021, and their wedding photos were on Instagram with their wedding hashtag.
When she spoke to her husband's parents, she claimed they concurred with her husband's denials and advised her to quit believing rumors.
The woman claims that in June 2022, one year after he married Bunmi, she went to her husband's parents' birthday celebration with her husband and children, but they pretended like nothing had occurred. She claimed that by June 2022, her husband had left the country and that she mistakenly thought he was in Nigeria rather than Dubai with his new wife.
It went on like that until a friend called her from Nigeria to ask if she had issues in her marriage then the friend sent her photos of her husband wearing matching traditional wear with Bunmi on their traiditonal wedding day.
She said when she showed her husband, he denied it and said it was Bunmi's birthday and they were all wearing asoebi.
However, she said she suspected something was wrong as no one else in the crowd was wearing the matching clothes, so she began making inquiries until she found out her husband had been married for a whole year.
She said he had married Bunmi when he returned to Nigeria and when he came back to the USA after his wedding, the wife and their three children welcomed him at the airport with balloons, not knowing it was his wedding he was returning from.
She further claimed that Bunmi had been following her and her friends on Instagram and had been spying on her for some time. Bunmi had been posting pictures of Tunde on her Instagram.
In addition to her Instagram revelations regarding Bunmi, the wife discovered that the businesses she thought she and her husband owned in Nigeria were actually registered in his and Bunmi's names.
The wife stated she is now receiving threats from Bunmi and her husband, and she allegedly discovered fetish stuff while searching in her husband's closet. She stated that if anything happened to her and her children, her husband and his new wife should be held accountable.
See full story with screenshots below: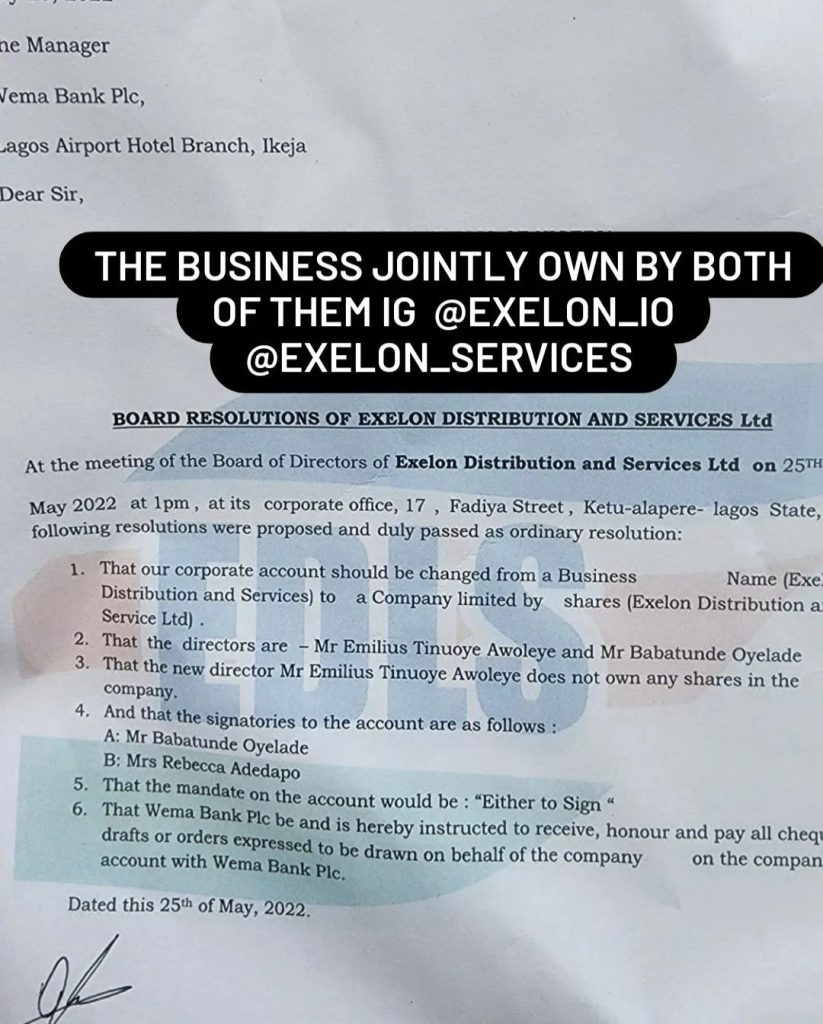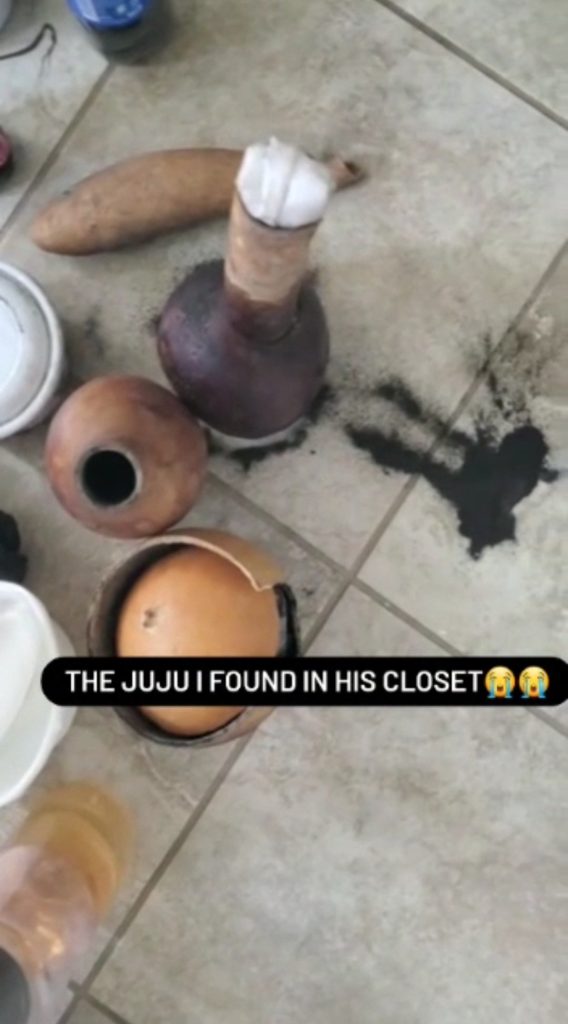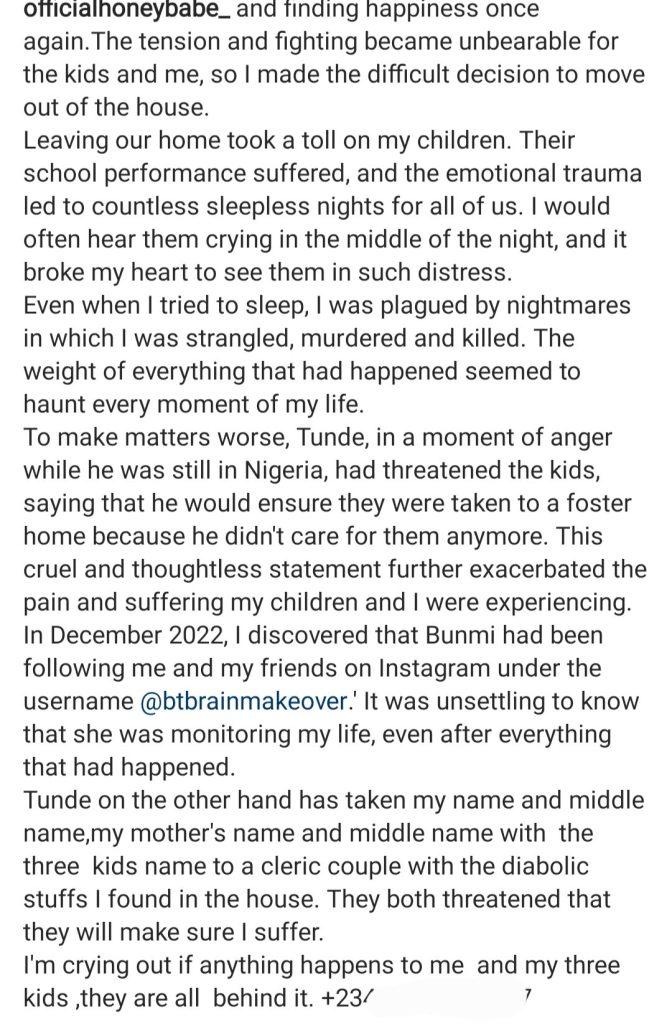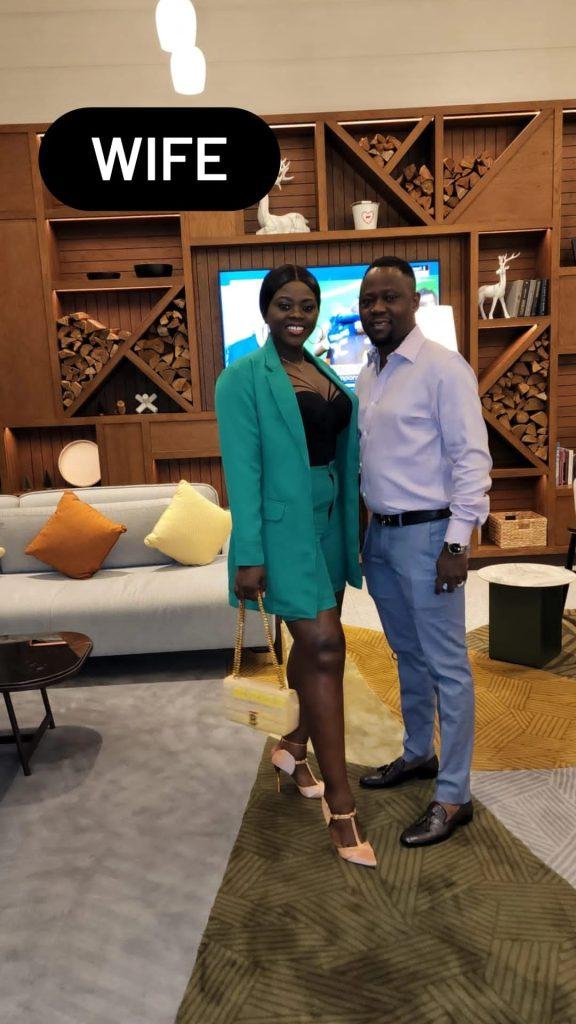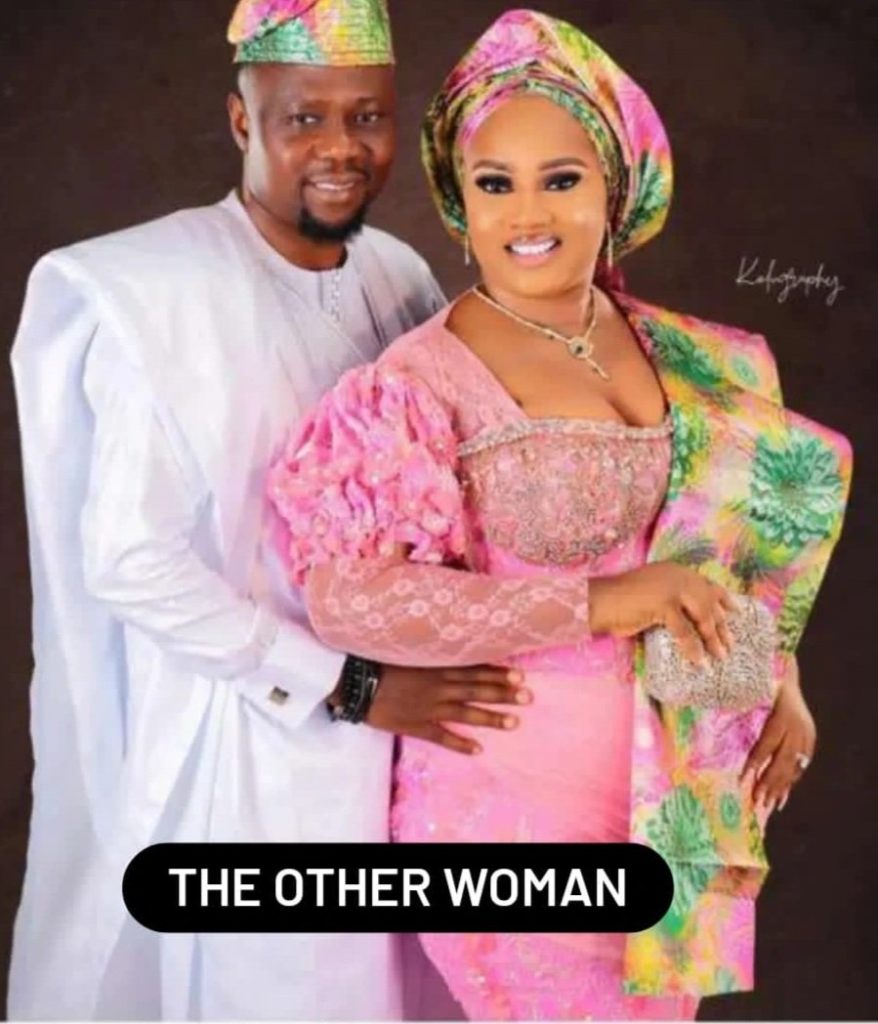 Read also :Lady shares tremendous changes after leaving an abusive marriage seven years ago