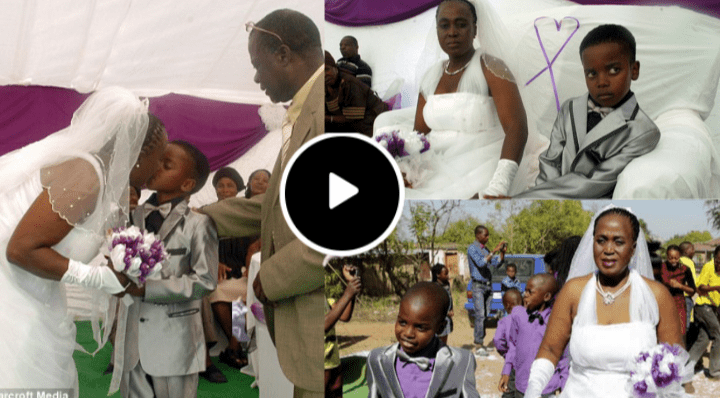 "My ancestors directed me to get married to him" 61yr old woman Celebrate as she ties the Knot with a 9 years old boy
A News currently going viral online has captured the moment as a 61yr old south African woman identified as Helen got married to a boy who is old enough to be her son.
According to report, the new couple got married last year and they took their wedding vows in front of over 100 guests who were both families and friends if the couple.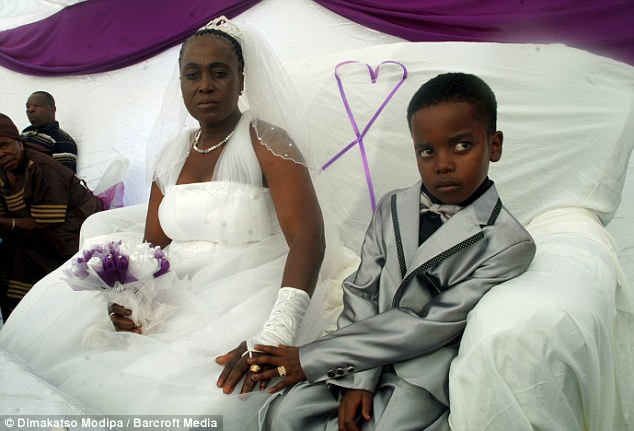 It was also reported that the lady was once married and later divorced her 67yr old husband, Alfred after 30yrs of marriage. According to Helen, she stated that her ancestors directed her to get married to the little boy.
Talking about how glad his married is with his new wife, the 9yr old boy said;
I'm glad I married Helen but I will go to school and work hard on my studies when I'm older I will marry a woman the same age as me".
The parents of the boy also stated;
"My kids and I are happy and we won't mind that she is marrying a boy and I don't care what other people think".
See photos of the boy and his wife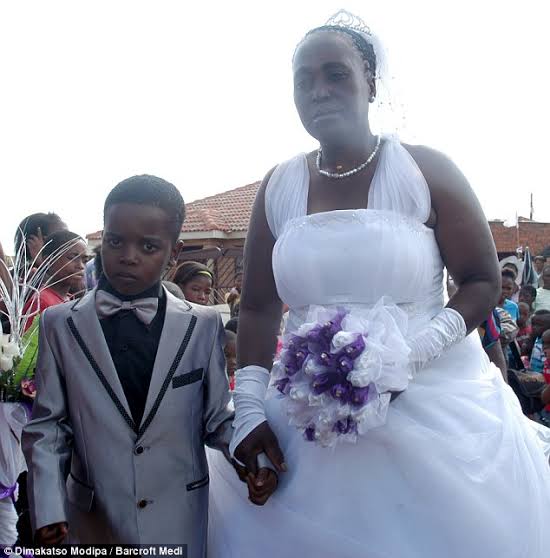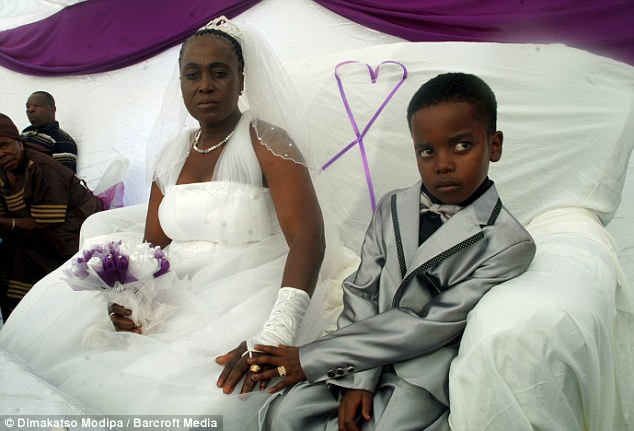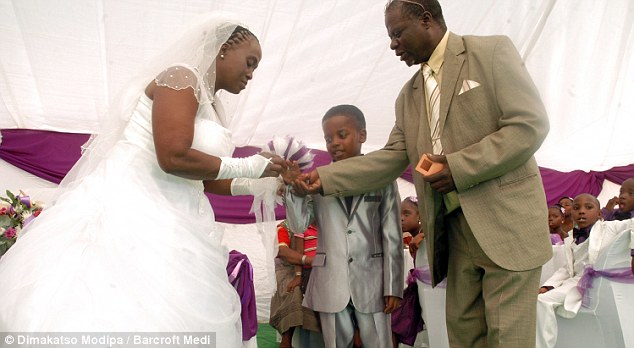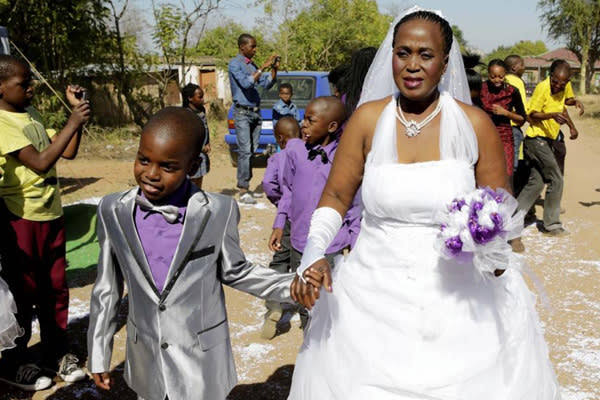 Also, read 
• 13 POSITIVE QUESTIONS TO ASK BEFORE MARRIAGE TO AVOID DIVORCE
• Marriage loading, Nollywood actress Nkiri Sylvanus popularly know as Ble Ble Exictedly show off her Fiancé
• Every spirit of Judy Austin in Ble Ble marriage I bind it, Netizens react as Yul Edochie second wife Judy Austin admires, Nkiru Sylvanus Wedding